PRESIDENT DODON SAYS MOLDOVA WILL NEVER COMPENSATE FOR TRANSNISTRIA'S GAS ARREARS
05 june, 2019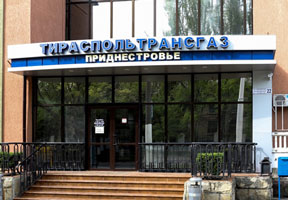 President Igor Dodon stated on the local television on Tuesday night that Moldova shall never be paying to Russia for the natural gas it supplies in fact for free to the breakaway Transnistrian region.

"Transnistria's gas debt is a very serious problem. We shall never pay for it. Consumers from the right Dniester River bank [i.e. mainland Moldova] pay their gas bills accurately, so the entire gas arrears [over US$7 billion] are owed exclusively by Transnistria. This question needs to be thoroughly negotiated", stated the President.

According to him, he discussed this question with Russian Deputy Prime Minister Dmitry Kozak, who accomplished on Tuesday his 2-day visit to the Republic of Moldova, having visited the Transnistrian region as well.

"There is a risk that from the beginning of 2020 we may remain without the Russian natural gas. Everybody knows that an essential question is being discussed [in Kiev] – on ceasing the Russian gas transit through Ukraine. We will indeed try to resolve this question by means of alternative fuel sources, though it will be not easy. As for Transnistria, it will then stop receiving the free Russian gas, and the situation in the Transnistrian region will change drastically. This will change everything for Transnistria", said the President.

He reminded that the current Agreement concluded with the Russian Gazprom Concern is expiring on December 31, 2019, "but our Government seems to be not caring about signing a new document. I know that Minister of Economy and Infrastructure Chiril Gaburici has sent a letter to Gazprom, but nobody is holding any negotiations. Meanwhile, there are quite many questions in this field – gas tariffs, fuel supply conditions etc. The gas problem is a bomb that may explode one day and bring a real disaster to us".

Concerning gas tariffs, Dodon said that very much will depend on the personal composition of the new Moldovan government and on its actions.

As was already reported by Infotag, in the course of the recent parliamentary campaign, Igor Dodon stated that he had discussed with Gazprom President Alexei Miller the possibilities of lowering the gas price for Moldova. But right after the February elections, Gazprom pushed the gas tariff for Moldova up by 25%.

And in January 2017, upon his becoming President, Igor Dodon stated that Transnistria's gas debt is the Republic of Moldova's gas debt. A little bit later, however, Dodon explained that he had meant the commercial enterprise Moldovagaz and its gas arrears. Presently, Transnistria owes more than US$7 billion to Gazprom.