UKRAINIAN SECURITY SERVICE STRENGTHENS COUNTER-INTELLIGENCE REGIME AT BORDER WITH MOLDOVA
10 june, 2019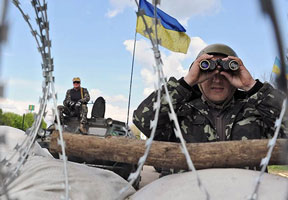 The Ukraine's Security Service strengthened the border crossing regime to avoid the entry of radically-minded citizens of Russia into Moldova.
According to the Service website, it is operatively monitoring the internal political situation in Moldova, permanently exchanging information with Moldovan colleagues to preserve calm and stability in the region.

Besides, the Ukrainian Security Service is adopting other measures for preventing the escalation of the situation in Chisinau, connected with foreign intervention in internal processes.

Before, the Ukrainian Ministry of Foreign Affairs expressed readiness to help Moldova in resolving the current problems, if necessary.

"We urge Moldova's main political forces to operate within the bounds of the field of legality, and resolve conflicts through political dialogue with the aim of avoiding the using of force. It is important for the country and the security situation in the region to prevent external interference aimed at realizing the Russian scenario for the country's federalization." it says in the statement.