TRANSNISTRIA CELEBRATING RUSSIA DAY
12 june, 2019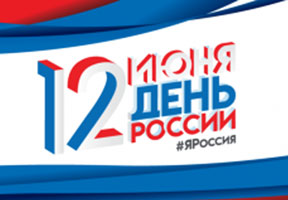 The Russian Federation's national holiday – the Russia Day of June 12 – is a great holiday of Transnistria, too, which is rejoicing at the successes and achievements of the Russian people, Transnistria president Vadim Krasnoselsky wrote in his congratulation for the people of Transnistria on the occasion of this joint holiday.

"The God-protected Russia is steadily advancing forward and, overcoming all difficulties, marches confidently along its path of prosperity and a happy future", said the document.

"The multinational people of Transnistria regard themselves to be a part of Russia, and they have voted for this at a referendum. We are wholeheartedly grateful to Russia for its help and support, for its unyielding position on saving peace and stability on the Dniester", reads president Vadim Krasnoselsky's congratulation.

On the occasion of the Russia Day, various cultural and other arrangements are being held in all the populated areas of the Transnistrian region – concerts, exhibitions, sportive and artistic competitions, etc.