MOLDOVAN REINTEGRATION BUREAU EXPLAINS BORDER BAN ON TRANSNISTRIAN MOTORISTS
16 january, 2020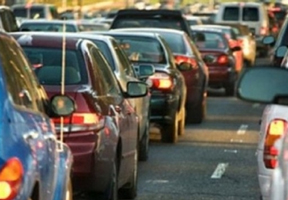 "The force of the exclusive border-crossing order, according to which Transnistrian motor vehicles were permitted to cross the Moldova-Ukraine border, was suspended in test mode on January 10". That was how Moldova's National Bureau for Country Reintegration commented on the accusations being made by the Tiraspol administration that Chisinau has restricted the Transnistria residents' rights to go abroad on motor vehicles with Transnistrian license plates and with Transnistrian driving licenses.
"This undertaking is being made to assess the work efficiency of the Vehicle Registration Offices in Tiraspol and Rybnitsa, to put Transnistrian motor vehicles on the register of the Moldovan National Agency for Public Services (NAPS), and to raise citizens' awareness of the need to properly register their motor vehicles, to receive neutral-design license plates, international-type vehicle licenses [aka 'technical passports' locally] and driving licenses", reported the Bureau.

The Bureau for Country Reintegration explained that a decision concerning the duration of this test mode and concerning the extension of the exclusive order of border crossing will be taken on the basis of information coming from the Moldovan Border Police, and that Transnistria residents will be duly informed about this related decisions.

As was already reported by Infotag, in 2018 Chisinau and Tiraspol signed an agreement stipulating that Transnistrian motorists are eligible to participate in the international road traffic only if their motor vehicles are provided with neutral-design license plates and with the sticker MD on the windshield, issued upon registration done at the Vehicle Registration Offices in Tiraspol and Rybnitsa. It is essential that this rule pertains only to cars and not to trucks or buses. The agreement contains no mention of driver's documents. But it is clear that for going outside the Republic of Moldova territory, such documents must of international type and issued in an internationally recognized state.