QUARANTINE ANNOUNCED IN TRANSNISTRIA FROM FRIDAY
13 march, 2020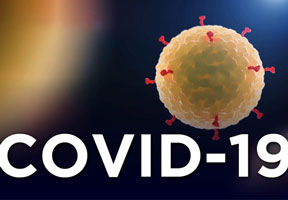 To prevent COVID-19 infection spread, the Transnistrian government has declared quarantine in the region from March 13 and until further notice. Lessons in all educational institutions will be suspended from the Monday of March 16.

Other anti-pandemic measures include prohibition of holding all mass events, a reinforced disinfection regime in all public and private offices and public transport.

Transnistrians returning from CoV-unfavorable countries are demanded to fill in a special epidemiological card on the border. In subsequent 14 days they will be under continuous medical observation in isolation conditions. In case of COVID-19 symptoms, such persons are subjected to mandatory hospitalization. The same card-filling rule applies to foreigners coming to the region.

Transnistria president Vadim Krasnoselsky said at the government meeting that, so far, not a single CoV case has been revealed in the Transnistrian region. Due to an acute deficit of face masks, he requested the government to organize their production at local light industry enterprises.