TRANSNISTRIAN PUBLIC SERVANTS TO BE RECEIVING SALARIES ON BANK ACCOUNTS
09 april, 2020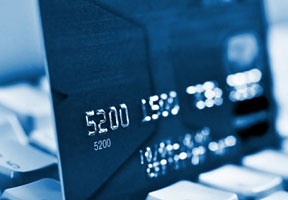 Starting from June 1, all public sector workers in Transnistria will be receiving salaries on their bank accounts, say the amendments to the legislation, adopted by the supreme soviet [region's parliament] at the plenary sitting on Wednesday, which was for the first time held in the regime of Skype conference.
According to website of the unrecognized Transnistrian Moldovan republic (PMR) legislature, such an initiative came from the government, which maintains that the transferring of pension and wages' payment into cashless mode will ensure promptness of these payments and will lead to lowering of costs on paying salaries and pensions.

However, old-age pensioners still have the right to choose: cashless transfer via bank, at home or in the office of organization, which is delivering the allowance.

"For them, the transition to bank card is not obligatory, but we call on all citizens to move to cashless payment, because the state spends around half-a-million of dollars per year to bring the pensions to beneficiaries. This is quite a considerable sum. If we save this money, we can use it for other needs", said chairman of the standing committee for economic policy Oleg Vasilatii.

Now around 90% budget workers in Transnistria and only one-third of pensioners are receiving money on bank cards.

Also, the parliament obliged shops and trade enterprises to ensure the possibility of cashless payment for goods starting from January 1, 2021, by means of card of one of Transnistrian commercial banks.

"We created conditions in order that our citizens, including pensioners, to be able to transit to cashless payments at will and buy goods in cashless form. We give quite a long period of time so that everyone to get ready. The responsibility is provided within 6 months after the mandatory mechanism is introduced", Vasilatii said.

The obligation to provide to the buyer the possibility of paying with bank card does not concern such types of activity as trade on open markets, fairs and exhibitions, in kiosks, in schools and policlinics. Also, it is allowed to sell for cash at selling from cisterns: milk, kvas, beer, wine, live fish, as well as in case if the selling point is located in a place where there is no possibility to connect to Internet.

"We suppose saving of budget funds, which are spent to organizing cash money communication, the payment of salaries to cashiers. We also limit the possibility of tax evasion in trade network. Besides, this reduces the risk of infecting with coronavirus via bank notes", Vasilatii said.

So far, the share of cashless payments in the retail trade turnover in Transnistria accounts only for 7%.