MOLDOVA INSISTS ON DETERMINING MECHANISM TO CONFIRM INFORMATION ON BIRTH AND DEATH IN TRANSNISTRIA
25 august, 2020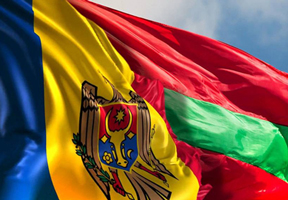 Moldova considers it necessary "to define a mechanism for confirming information on birth and death in Transnistria in order to work with reliable data in the process of documenting the residents of the region and including them into the State Register of Population."

As the Bureau for Reintegration informed, this was discussed yesterday during a meeting of expert groups of the parties on the issues of legal and documentary support of the population. The online meeting was organized with the support of the OSCE Mission to the Republic of Moldova with the participation of representatives of the 5 + 2 negotiation format.

The topic of discussion was "pertinent issues concerning the provision of civil status services for residents of the left bank of the Nistru River and the city Bendery".

The representatives of the Republic of Moldova emphasized that the issuance of civil status documents by the State Services Agency upon the request of the residents of the region "was and remains a continuous process".

At the same time, it was emphasized that in this process "it is important to comply with strict requirements regarding the protection of personal data."

According to the Transnistrian Foreign Ministry, "the parties continued to consider issues related to the development of a comprehensive mechanism for the exchange of information containing personal data of citizens, as well as the exchange of information through the civil registry authorities".

"In order to resolve issues arising with citizens, the parties agreed to exchange samples of documents blanks issued by the authorities of the two states. This procedure will be carried out in accordance with the Protocol of May 16, 2001 on the mutual recognition of the validity of documents issued by the competent authorities of the parties on the territory of Transnistria and the Republic of Moldova," the MFA of the region said.