IGOR DODON SAYS THAT DRAFT AGREEMENT ON TRANSNISTRIAN CONFLICT SETTLEMENT WILL BE PRESENTED IN 1H2021
24 september, 2020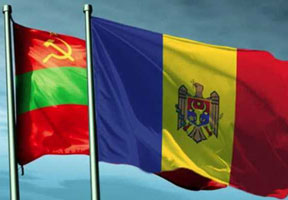 The draft of an agreement on Transnistrian conflict settlement will be presented in the first half of 2021, Moldova President Igor Dodon stated on Wednesday in the course of the online General Debate of the 75th Session of the United Nations General Assembly at the UN headquarters in New York.

Dodon said that adoption of a final political decision and signature of corresponding documents on a lasting settlement of the Transnistrian conflict should be based on the initiatives and proposals formulated by the Republic of Moldova, and not the ones worked out abroad.

"We will undertake necessary efforts to ensure that the first draft of Basic Parameters and Principles of a lasting conflict settlement model be worked out in the nearest time and presented in the first half of next year to all the participants in the 5+2 negotiating format [Moldova and Transnistria as the conflict sides, Russia, Ukraine and the OSCE as international mediators (5); and the European Union and the United States as international observers (2)] and all interested parties for discussion and, as we strongly hope, for finding a common denominator for resolving the conflict", the Moldovan President

Igor Dodon voiced concern about the continuing interference into the security balance in the world and, in particular, in the Eastern European region where the Republic of Moldova is located.

"Despite all efforts taken, we have to state the lack of tangible progress in overcoming of protracted conflicts. Yet since 1992, Moldova has constantly raised the Transnistrian conflict settlement questions within the framework of the United Nations, the OSCE and other international organizations. But despite the efforts, the Transnistrian conflict is remaining unresolved", said the President of Moldova.

Igor Dodon presumes that reasons of this lie in the absence of a corresponding political will of interested players, in the continuing g existence of shadowy economic interests of certain circles in various countries of the region, and in the expressed geopolitical character of the Transnistrian problem.

"In this connection, we are emphasizing the importance of a constructive approach from behalf of all the players taking part in the 5+2 negotiating format called to define a lasting settlement of this conflict", said the President.

Igor Dodon voiced confidence that the 5+2 format guarantor states and the observers will make extra efforts for a soonest-possible achieving of a comprehensive, peaceful and lasting settlement of the conflict.