PUBLIC ASSOCIATION FEDRA LAUNCHES PROJECT ON HELPING PERSONS WITH AUTISM
25 may, 2017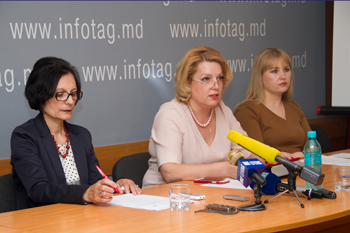 "Participation in resolving problems of autism patients" is the name of the project, implemented by the FEDRA public association with the support of USAID by means of the FHI 360 program "Partnership for Sustainable Civil Society in Moldova".

Director of the Chisinau Public Health Center Luminita Suveica said at the Thursday's news conference at Infotag that the project is aimed at demonstrating that autism is not a disease, but is just a disorder, and that mothers of such children should not be afraid to address to specialists.

"We want to attract society's attention to resolving of this problem", she said.

According to FEDRA Director Aliona Dumitras, in end-July a platform will be created, with the help of which people will have the possibility to find out more about autism and establish contacts between parents and specialists.

USAID allocated 182 thousand lei for project implementation.