RATE OF SEXUAL VIOLENCE AGAINST CHILDREN IS GROWING IN MOLDOVA – CHILDREN'S OMBUDSPERSON
20 november, 2017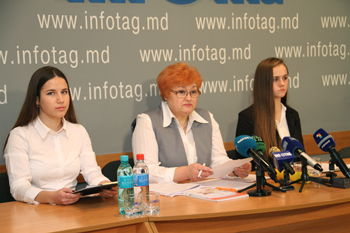 Ombudsperson for Children's Rights Maia Banarescu said at the Monday's news conference at Infotag that growth was registered in the field of sexual violence against children in family in Moldova. Over nine months, the police registered 43 such cases, which is 12 more than a year ago.

She cited the General Police Inspectorate statistics, according to which 908 criminal cases on violence have been started, 961 children were declared victims. In 234 cases, children suffered sexual violence, 43 cases of these – from the side of biological father (7), parent cohabiter (9), relative (5) and minor relative (22).

According to the ombudsperson, the police intervention was necessary in 123 cases of family violence (29 less than in 2016), on the basis of which 33 criminal cases were started and 108 restraining orders were issued, 83 of which – for protecting parent and child, while 25 – only for child. Besides, year to date 471 children ran away from home, in particular, due to violence.

"Family violence is not perceived as violation of children's rights, rather as a personal problem. Corporal punishment, applied to children as a method of disciplining, are often falsely regarded as parents' right. Besides, children often are afraid to complain to competent authorities", Banarescu said.

She recommended the authorities to provide to children's right institutions enough human and financial resources; to create accessible mechanism, by means of which children can report about violence against them to competent authorities; to improve skills of specialists who work with children, as well as provide psychologist to all the educational institutions.