ILAN SHOR WILL ESCAPE DESERVED PUNISHMENT, CIVIL ACTIVIST WARNS
03 april, 2018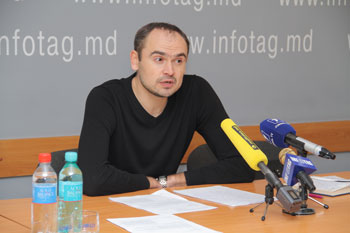 The lawsuit of Ilan Shor, who is being accused of involvement into the one-billion-dollar bank fraud, will eventually end with the avoidance of a well-deserved punishment by the incumbent Orhei Mayor, maintains well-known Moldovan civil-society activist Andrei Donica.

Speaking at a news conference in Infotag on Tuesday, Donica reminded that when the Shor case was being examined in the Sectorul Buiucani Court of Chisinau in June 2017, the prosecutors from the Anti-Corruption Service were insisting on jailing the Orhei Mayor for 19 years for fraud and gross money laundering. Exactly such charges were put forth against another figure of that "theft of the century" - businessman Veaceslav Platon, who was sentenced to 18 years and then additional 12 years, and is serving the sentence now.

"However, Ilan Shor's lawyers applied for re-qualification of the fraud charge, which is punished with sentences of 8-15 years, for a milder charge - inflicting of a major property damage by deceit or abuse of confidence but without signs of embezzlement, which is punished with sentences of up to 3 years only", said the activist.

"Inexperienced Judge Andrei Neculcea has partly met the petition of the Defense. As a result, Ilan Shor was sentenced to 7.5 years for inflicting a particularly grave damage with the absence of signs of embezzlement or money laundering, and he must serve the sentence in a penitentiary institution of the semi-closed type", said Donica.

The activist is convinced that the judge has committed a wrongful action and has thus made it obvious that he is an element of a thoroughly projected scheme of saving Ilan Shor from jail.

"Neculcea is responsible also for a 6-month-long delay in passing the Shor case to the next, higher judiciary instance - to the Chisinau Appeals Court. Instead of last August, the case reached the Appeals Court only in January 2018", said Donica.

He also reminded that the Chisinau Appeals Court refused to accept this very loud case for examination, so it had to be entrusted to the Appeals Court of Cahul Town [150 kilometers off Chisinau].

"But one should not expect any changes for the better. Ilan Shor will be saved from prison for sure. This simple truth is just obvious from all the actions undertaken heretofore", said Andrei Donica.

Ilan Shor, 31, was Chairman of the Board of Directors of Banca de Economii [savings bank] and a major shareholder of this and two more banks - Banca Sociala and Unibank.