RUSSIAN PRESIDENT IS MOST TRUSTED BY MOLDOVANS
04 april, 2018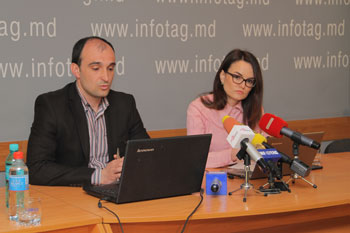 The rating of Moldovan citizens' trust in foreign political figures is headed by the President of Russia Vladimir Putin. These are the results of an opinion poll, conducted by the Center of Sociological Research of Moldova at the Wednesday's news conference at Infotag.

According to the poll, Putin is trusted by 55% respondents. He is followed by the Romanian ex-President Traian Basescu - 44%, Belarusian President Alexander Lukashenko - 29%, Romanian current President Klaus Iohannis - 27%, Chancellor of Germany Angela Merkel - 24%, ex-President of Georgia Mihail Saakashvili - 20%, US President Donald Trump - 17%, Ukrainian leader Petro Poroshenko - 14% and French President Emmanuel Macron - 12%.

The rating of friendly countries is headed by Russia - 39% and Romania - 35%. Then with great lag Germany comes - 8%, the USA - 7% and Ukraine - 3%.

The opinion poll was carried out among 1,150 residents of 12 regions of Moldova on March 10 through 27. The pollsters are saying that error should not exceed В±3%.