AGENCIES FOR EMPLOYMENT OF MOLDOVANS IN FOREIGN COUNTRIES OFFER HELP TO EXCLUDE ILLEGAL PLAYERS
06 april, 2018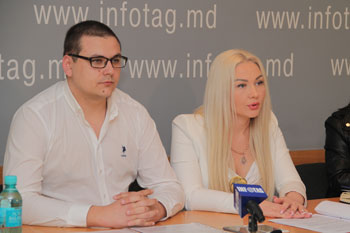 The initiative group of the Agencies for Employment of Moldovans in foreign countries offers assistance to the state, in order to get its act together in the market, excluding private traders, who illegally send people abroad and then disappear.

The conference participants reported that this segment in the Moldovan labor market is very important for the country, as remittances of migrant workers reach 25% of the Gross Domestic Product (GDP), which amounted to US$8.8 billion by the end of 2017. Moldova ranks fifth in the world in terms of this indicator.
The Agency, which is licensed by the Moldovan state for this type of activity, calls on responsible authorities to jointly create a special body that would get its act together in this sphere in the labor market.

Mikhail Mihalache reported that only 25-30% of those who leave for work abroad register in the Employment Agency, while the rest is accounted for illegal immigrants.

TST-Grup European Agency representative Rodica Cojocari drew attention to the fact that individuals, who offer employment abroad, do not pay taxes; they are not responsible for the employment of those whom they send to work.
"Oftentimes, private traders introduced themselves with wrong names like Ion or Vasea, took money for their services, then turned off their phones and disappeared", stated Oxana Bashlukova, Oxanida-Consulting representative.
"Licensed Employment Agencies is the best, most important and legal way to work legally abroad, earn money and return back to Moldova and invest in your own business", said Cojocari.

She gave an example of job ads luring people in employment at a chocolate factory in Switzerland, to receive 3 500 euros per month.

The initiative group intends to hold a round table discussion on this issue in the nearest future, to invite all interested parties to take part in the discussion and to work together on developing measure to streamline this market segment in Moldova.