OPINION POLL: MOST MOLDOVANS SUPPORT SMALLER-PARLIAMENT IDEA
29 january, 2019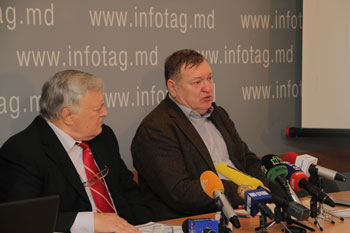 If a referendum on reducing the Moldovan Parliament's strength to 61 MPs from the current 101 were held next Sunday, then 67.2% voters would support this idea [which is the 1st question of the February 24 referendum], 23.5% would not, and 9.3% were uncertain, as per the findings of the opinion poll, carried out recently by the Association of Sociologists and Demographers of Moldova. The findings were presented in Infotag on Tuesday.

According to the research, 65.5% voters are favoring the idea of introducing the mechanism of recalling "inefficient deputies" from the Parliament [the second referendum question], 22.7% are negative about this invention, and 11.7% are uncertain.

Also, the poll has revealed that 73.9% Moldovans believe it is necessary to organize a referendum on abolishing the institution of the parliamentary immunity. And 74.6% respondents believe that a deputy must resign from parliament if he or she has decided to quit the parliamentary faction of the party on whose ticket he has been elected to the forum.

Association Chairman Victor Mocanu said at the presentation that such a large proportion of citizenry wishing to have a smaller parliament has been due to the population's deep disappointment with the slack work of the incumbent Parliament.

"Some people believe that Moldova has too many lawmakers, and that too much money is required for such legislature. But experts, unlike rank and file citizens, have an opposite opinion, particularly on the question of revocation of deputies because this may well become an instrument of pressing on the opposition", said the Association head.

The opinion research was carried out by the Chisinau subdivision of the International Institution for Monitoring of the Development of Democracy, Parliamentarism and Citizens' Voting Rights of the CIS Parliamentary Assembly on January 4-19. The poll covered 1l79 people eligible to vote, residing in 81 various-type localities across the republic. The pollsters are saying the error should not be in the excess of В±3%.