MERISOR SOCIAL PROJECT READY TO COVER EVERY LOCALITY IN MOLDOVA
04 march, 2019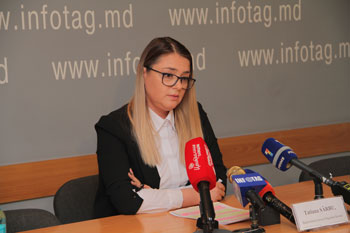 The social project Merisor is ready to cover all regions in Moldova with a chain of its stores, Tatiana Sirbu, Director of Social Stores Department, reported at a briefing.

She stated that for four years of the project existence they have managed to assist pensioners and elderly people, who purchase foods at reduced price in the Merisor retail stores, having special social cards.

"Today, there are already 130 stores in cities and raions; there are 23 trade shops in the Moldovan raions", said Sirbu, adding that now the number of social cards owners reached 300 thousand.

According to her, this social project is developing steadily, not a single store was closed as the opponents claim falsely.

"Our immediate goal is to cover all the localities of the country with our shops, for the Moldovan people to have the opportunity to buy cheaper food", stressed Sirbu.

"Our project has no connection with the parliamentary elections. If you cannot help the elderly at the state level, then do not interfere with us to do it", she said.

On the occasion of the onset of spring and the International Women's Day – the 8th of March, the Merisor chain store announces a campaign of regular discounts: reduced prices for sausages, cheeses and sweets.

False information about the closure of the Merisor shops appeared in the social networks after the recent parliamentary elections. In particular, it was about the closing of the chain shop in Taraclia city. At the initiative of Orhei city Mayor and leader of the Ilan Shor Party, food products in the Merisor chain shops are sold to pensioners at a reduced price.