ELECTRICITY CONSUMER MANUAL ISSUED IN MOLDOVA
18 march, 2019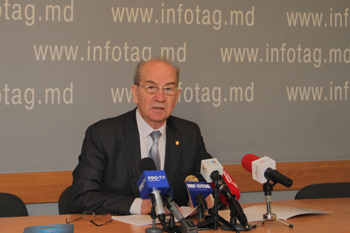 The Moldovan Association of Energy Consumers (ACEM) published a Manual for Electricity Consumer which contains relevant information about the national legislation in the field of energy and real cases of suppliers' abuses, which lead to growth of clients' expenditures without growth of consumption.

ACEM Chairman Nicolae Mogoreanu said at the Monday's news conference at Infotag that according to the European directive the National Energy Efficiency Agency is obliged to periodically inform consumers about their rights, but it is not doing this.

"A similar manual was published in 2006, but over more than 10 years the legislation and regulations in the field of energy have considerably changed, thus the need appeared to publish a new manual, which will fill the gaps", he explained.

According to the specialist, almost one-half of pages in the new edition are dedicated to concrete examples of violations, including copies of bills and other documents.

"The ACEM decided to issue such manuals with a certain periodicity (depending on financing), which will concern various fields of electricity consumers' rights. The main topic of this edition is the payment of bills", Mogoreanu said.