EXPERT BELIEVES THAT PROPORTIONAL REPRESENTATION SYSTEM POSES THE BEST OPTION FOR MOLDOVA
15 july, 2019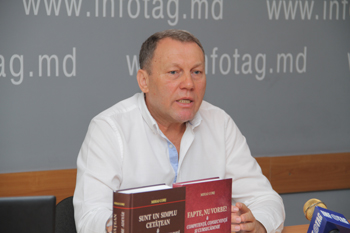 Mihai Corj, Chairman of Institute of Legislative Creativity Lex Scripta, believes that the proportional representation system poses the best option for Moldova.

He reported at a press conference that the electoral system of Moldova has gone from majority system, which was part of the Soviet legacy, to the proportional system on closed party lists, and finally, to the mixed one, approved in July 2017.

"The electoral system cannot be perfect a priori, but it is necessary to take into account that one should not interfere into the electoral legislation too often", maintained the lawyer.

"The proportional representation system poses the best option for Moldova, since it will put the candidate professionalism at the forefront, and the list of candidates will be approved by the people and not the party chairmen. Of course, the proposed system has a drawback – extraordinary complexity of voting ballots with large number of names. And in this case, it is possible to introduce the following provision: it is necessary to add a clean column in the ballot before the party's name, where the voter will be able to write the name of a candidate from a particular party", said the expert.

Corj also proposes to lower the election threshold to 4% for parties, to 7% for voting blocs and 1% for independent candidates; to set the age limit for candidates - up to 25 years. According to him, these amendments will really change the political class and will bring Moldova closer to real democracy.