ELECTION ON PROPORTIONAL SYSTEM MUST BE HELD ON THE BASIS OF OPEN LISTS
19 august, 2019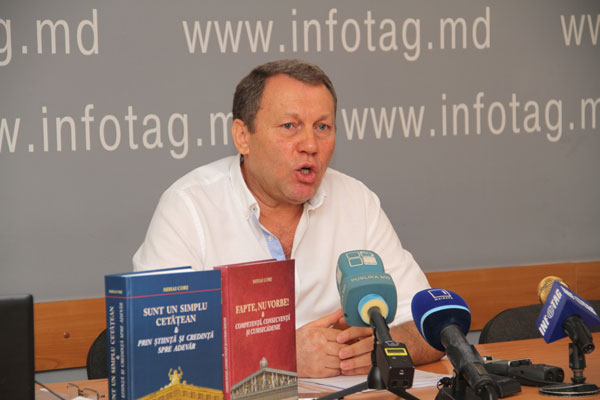 The proportional voting system must be replenished with provisions according to which the voting is conducted on open lists. The current electoral legislation implies voting on closed lists, with the previously approved order of candidates.

The corresponding proposal was made by Chairman of the Lex Scripta Lawmaking Institute Mihai Corj at the Monday's news conference at Infotag, saying that an informed and responsible voter must have the possibility to support a specific candidate.

According to the proposal, the voting bulletin must be replenished by one more for the name of the candidate the voter wants to support at elections. With such system, the mandates the party receives at elections will be distributed given the votes for candidates in the list – the mandates are given first to those who got more votes. However, the voter still has the possibility to vote for the entire list, as it is provided in the current legislation.

"Unfortunately, there was never put the goal to make real changes in the election system [at voting for the proportionate system], it seems they are not mature enough yet. The same happened in 2013, when the mixed system lasted just 20 days. Since 2017 till 2019 the situation has not changed at all, politicians were changing the system for the benefit of parties, not citizens", the lawyer said.

He proposed to reduce the election threshold for independent candidates to 1% from 2% for ensuring active participation of competitors, as well as for excluding dead norms from the legislation.

Corj reminded that in April the Constitutional Court decided that the Parliament has the right to change the election system, but it cannot be applied to early elections. In this connection, the new CC must revise the decision to eliminate possible contradictions.