INSINUATIONS IN MEDIA AND SERIOUS ILLNESS LED TO IURIE LUNCASU'S DEATH – FAMILY FRIEND
23 august, 2019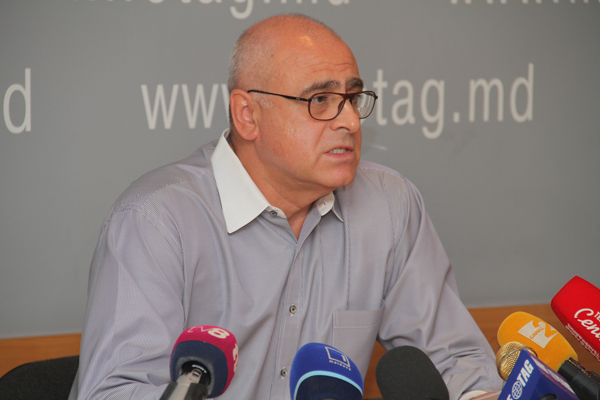 The lies and malicious accusations, spread by a number of Moldovan media outlets, as well as severe illness, led to death of Iurie Luncasu, stated close friend of the deceased entrepreneur Igor Fraiman at the Friday's briefing at Infotag.

According to him, Luncasu was suffering from a terrible illness – multiple sclerosis – for over 20 years, due to which he was in serious depression recently.

"However, he was a strong, courageous person and held on till the end. The illness progressed and due to this we cannot completely exclude the version about incitement to suicide. I am sure that his stressed condition was aggravated by the rumors and open slander in his address, spread by mass media. I know Iurie for many years, he was a very honest and sensitive person, a real patriot of Moldova. He was not a patriot like those who are shouting about this in the streets, but a patriot who was working for the country. As a big businessman, he was paying great taxes to budget. He never had ambitions in politics and always tried to establish good relations with everyone around him", Fraiman said.

He refuted a range of most odious accusations in address to Iurie Luncasu and his family.

"Iurie's wife is named Olga. Her maiden name is Panasenco and she has no kinship with Vladimir Plahontiuc. Moreover, we never discussed with Iurie his acquaintance with Plahotniuc. Luncasu never studied in the KGB school and had nothing in common with this organization", Luncasu's friend said.

According to him, they together studied at the Faculty of Construction of the Polytechnic Institute.

"There were rumors that Iurie was somehow connected with business of Victor Gusan from Transnistria [owner of the Sheriff holding]. These are lies; he never did business with Gusan and even did not know him personally. It must clearly noted that Iurie had a share in the so-called cigarette business. He was distributor of these cigarettes, the first official representative of legal tobacco business. The attempt to connect the driver, whose son was declared murderer within another case, to the tragedy of Luncasu's death is incorrectly. Journalists must understand that word may not just hurt, but even kill a person. No pressure was exerted on Iurie, neither financial nor any other", Fraiman said.

According to him, Iurie Luncasu's family will hire a lawyer, who will be tracing and give legal assessment to all the publications and stories with distorted information about him.

He also stressed that Iurie Luncasu's family and relatives are ready to help the law enforcement in investigating the incident.

As Infotag has already reported, On August 17, the 56-year-old Luncasu committed suicide, shooting himself in the head from a gun. This was reported by his driver who was witness to this.