LAWYER BELIEVES MEASURE OF RESTRAINT APPLIED TO GRIGORCIUC IS INADEQUATE
26 september, 2019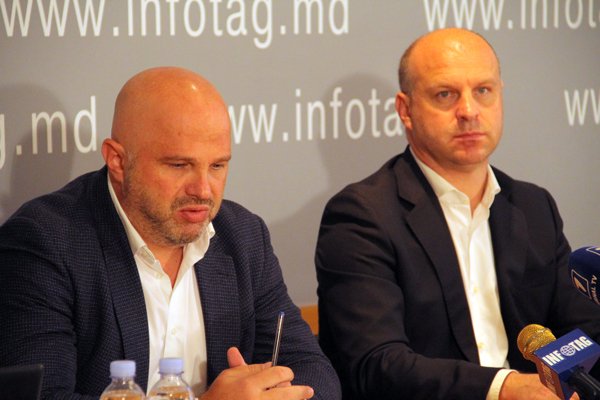 Lawyer Anna Ursachi believes that measure of restraint applied to civil society activist Pavel Grigorciuc, detained by prosecutors for 72 hours, is inadequate.

Speaking via Skype at a press conference, she expressed confidence that in the incident between Grigorciuc and prosecutor Nicu Sendrea on September 11 at the Chisinau Appeals Court, the first one is the victim.

"Sendrea openly took Grigorciuc's phone. The later took his property back, kicking the prosecutor, which isn't, perhaps, appropriate to the general standards of behavior. Everything that happened between Grigorciuc and Sendrea is not up to criminal offense. Grigorciuc can be punished administratively, at most. Therefore, his arrest 12 days after the incident can be regarded as political persecution", the lawyer said.

"Deputies involved in the one-billion-dollar bank fraud are placed under house arrest and judicial control. Former Deputy Head of the Information and Security Service Alexander Baltag, involved in expulsion of Turkish teachers, is not at the remand prison, but at large. And Grigorciuc, on the other hand, is arrested. Isn't it a hydra of corruption in the ranks of the Moldovan justice system?! Oligarch Plahotniuc is gone but his case lives on", noted the lawyer, pointing out that the order for arrest has been given from the top of the Prosecutor General's Office.

She stressed that in addition to the stolen phone, Grigorciuc had other personal motives of hostility to the prosecutor.

"Sendrea falsified cases and evidences on them in 2014, 2015 and later. Grigorciuc was involved in those cases as well, perfectly knowing about the prosecutor's role in them. There is a case, when Sendrea threw grenades into Grigorii Petrenco's wife. Sendrea is directly involved into the falsification of a number of cases in which Grigorciuc spent six months in the remand prison and got ill with asthma. There has not been pronounced a fully effective sentence yet. So, Grigorciuc had an obvious motive to give Sendrea a good boot, who is unworthy to work in the Prosecutor's Office", said Ursachi.

She promised to inform all the international authorities about everything that happens to the civil society activist.