ARTISTS SAY ONLY PSRM MAYOR IS ABLE TO DEVELOP CHISINAU AND MOLDOVAN CULTURE
17 octomber, 2019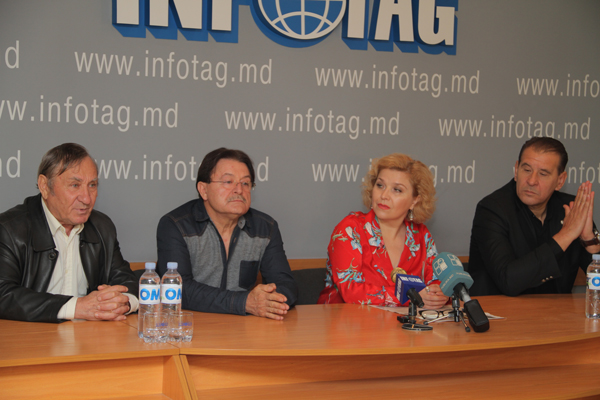 Activists of culture and arts of Moldova maintain that Chisinau needs a real master such as candidate Ion Ceban of the Party of Socialists (PSRM) for developing.

Director of the National Dance College, People's Artist of Moldova Iurie Gorscov said at the Thursday's news conference at Infotag that artists stand for city and art flourishing.

"This demands conditions and good initiatives which were once proposed by the PSRM, but due to the fact that its candidates were not heading the local administration, they had no proper powers and possibilities to implement these ideas", he said.

According to leader of the "Millenium" ensemble Vlad Gorgos, Ion Ceban is a worthy candidate who is able to translate ideas on city improvement in reality.

"The previous authorities did not contributed to development of Moldova's culture and arts. Chisinau Ex-Mayor Dorin Chirtoaca deprived artists of facilities and lands, shifting decision for illegal buildings. We got sick and tired of dividing into colors and parties, we need a master able to create a prosperous Chisinau and favorable conditions for its citizens. He must work for the people, while Ceban knows the city problems and has solutions for them", Gorgos said.

The culture figures maintain that the entire Moldova, just as Chisinau, has to make a correct choice, to avoid voting a candidate who is interested just in illegal enrichment.

"We must choose a worthy, professional candidate for governing the city", they said.