ACTION PLAN ON COMBATING CORRUPTION IN EDUCATION IS NOT BEING FULFILLED
30 octomber, 2019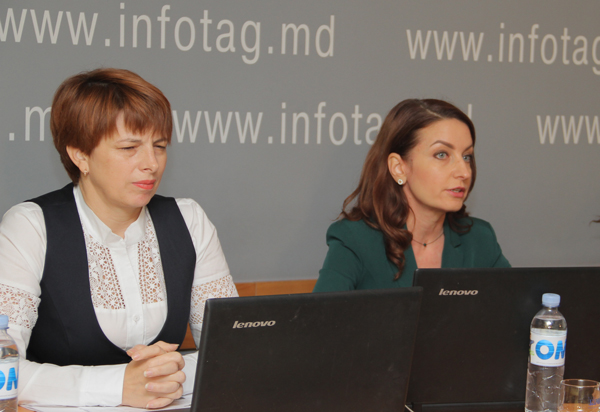 Public association "Solidarity Parents" presented an alternative intermediary report on monitoring the fulfillment of anticorruption measures (planned for the first half-year of 2019) at a news conference at Infotag on Wednesday.

Chairwoman of the association Iulia Nazaria said that the monitoring established low level of implementing the branch Action plan on combating corruption in education in 2018-2020 is not fulfilled. In particular, only one of 18 measures planned for first 6 months of 2019 has been implemented, 4 measures were partially fulfilled, while 13 – have not been executed.

"Besides, the Ministry of Education, Culture and Sciences breaches schedule of presenting quarter reports on monitoring the plan execution. By October 25 the ministry published no report, despite the fact that according to the Government's decision, the institution had to have published three reports by this time (on April 15, July 15 and October 15). This leads to a conclusion that the ministry is not interested in the plan", she said.

Executive Director of the association Alla Revenco said that the Ministry issued an order on preventing and combating informal collection of funds in educational institutions.

"Even this one measure was implemented with one-year delay. Imagine, if one measure demanded a year, what we can say about other. Also, it was established that there is only one person in the ministry who is engaged in strategy monitoring and implementation. He is from the legal department and is responsible only for gathering and systematization of information", she said.

The public official criticized the ministry for lack of interest to corruption combating, which is seen small number of messages for press about incorruptibility, as well as lack of well-working hot line, which most frequently does not answer the calls and does not help resolving problems, reported by parents.

According to her, serious problems were registered in the field of accounting and efficiency of using state funds, as less than 10% educational institutions introduce the data about their budget into special informational system. Besides, the leadership of educational institutions restricts the access to information about procurement even at receiving official requests. Only two Chisinau lyceums responded to these requests.

Expert Olga Camerzan said that according to the research, the phenomenon of informal collection of funds is present at all levels of educational system regardless of location (rural or urban) or the type of institution (public or private).

"First of all this phenomenon negatively affects large families, who cannot pay for all children, due to which they become even more marginalized", public activists said, recommending to create a working group in the ministry which will be engaged in plan implementation, establishing a modern publication of reports, developing together with the National Anti-Corruption Center a mechanism for identifying and combating the bribing.

The "Solidarity Parents" regard as necessary to start a massive campaign on promoting incorruptibility in educational institutions, to repeatedly analyze parents' complaints in 2019 and to create an electronic platform on collecting information about cases of corruption.

The report was prepared within the project "Monitoring of National Strategy for Integrity and Combating Corruption", designed for 2017-2020 and financed by the United Nations Development Program (UNDP) and the Ministry of Foreign Affairs of Norway.