EXIT POLL FINDINGS WILL BECOME KNOWN IN A MINUTE AFTER POLLING STATION CLOSURE
31 octomber, 2019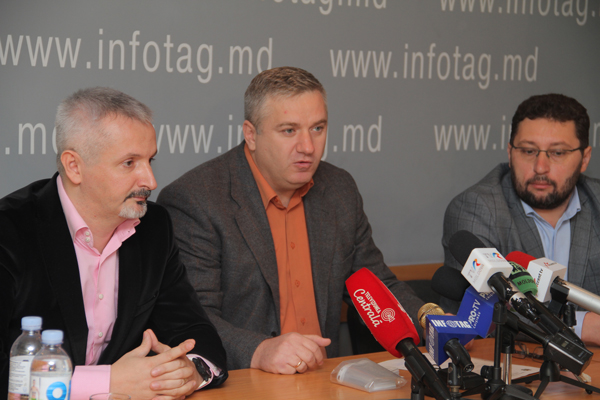 The results of the exit poll, which will be held on November 3 in the course of the second round of the Chisinau mayoral election, will be announced in a minute past 21 pm, when polling stations will be closed for voters in the capital city, said the representatives of the organizations in charge of the poll – the Moldovan Institute of Marketing and Opinion Surveys (IMAS) and the Public Opinion Fund, to act with the assistance of the Poliexpert consultancy image-promotion company.

Fund President Andrei Luchian said at a news conference at Infotag on Thursday that the exit poll will continue throughout the Election Day – from 7 am to 9 pm with the help of tablets, whose data will be automatically transferred onto a separate server.

IMAS Director Doru Petruti said the exit poll should permit to broaden data – to learn how many women, pensioners etc. have voted for this or the other candidate, and how the preferences differ of citizens having the higher and secondary education. With all this, the interviewing procedure guarantees full confidentiality of respondents, he stressed.

The exit poll should also help understand the voters' motivation of voting not "for" but "against". The pollsters will record also the number of voters, who have refused to take part in the exit poll, "which phenomenon should permit to update information about the current political culture in Moldova", said Doru Petruti.

Poliexpert Director Igor Volnitchi said that the exit poll will cost approximately 400 thousand lei.

"Its objective will be primarily to help overcome the shock and the phobia that appeared in the Moldovan society after the exit poll organized during the parliamentary election in 2010, when the poll findings showed a striking difference from the election results. We believe that time has come for rehabilitation of this instrument of democracy in Moldova", said Igor Volnitchi.

The exit poll will be held at 67 of the city's 307 polling stations, and will involve nearly 200 pollsters.