VALERY KLIMENKO SAYS NATIONALISTS HAVE NO RIGHT TO HOLD HIGH PUBLIC POSTS
31 january, 2020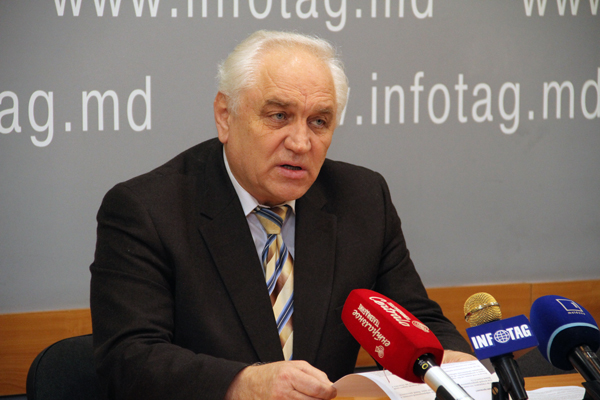 The Chairman of the Congress of Russian Communities of Moldova, Chisinau Municipal Councilor Valery Klimenko has called on President Igor Dodon to facilitate the dismissal of Mikhail Bagas, Deputy Director of the Autosalubritate municipal garbage removal enterprise of Chisinau, "renowned for his atrocious public xenophobic and Russophobic statements".

Klimenko remarked at a news conference in Infotag on Thursday that presently Chisinau is in fact fully controlled by the pro-Russia Party of Socialists, and the capital city is headed by Mayor Ion Ceban, one of the Parry's leading personalities.

"Amazingly, but one of the highest posts in the essential municipal enterprise has been given by the Socialist Mayor Ceban to Ukrainian ultra-nationalist Mikhail Bagas – the one who called to kill Russians in the Donbass [the eastern Ukrainian region comprising the self-proclaimed Donetsk and Lugansk republics], who named Russia-sympathizing citizens of Moldova "the Moldovan cotton", who named the 47 people, burned alive by Ukrainian nationalists in the Odessa Trade Union Palace, as "the fried hundred", the one who wrote in the social networks: "Death to Russian occupants!", the one who maintains that Moldova can survive exclusively through unification with Romania", stated Valery Klimenko indignantly.

He underscored that a considerable contribution to Ion Ceban's and the Socialists' electoral victory was maid by ethnic Russians and other Russian-speaking citizens of Chisinau, who are now wondering how that appointment of Bagas can be correlated with the Party of Socialists' pro-Russia political vector?

"Mr. President, you meet with Mayor Ion Ceban regularly, and you are certainly aware of that scandalous, shameful appointment. Chisinau citizens hate Bagas, and they are already coming out for protesting, demanding to remove him from the public post, for they don't want such an official to receive a high salary made of their taxes. They don't want to tolerate an official advocating the ideology of neo-fascism", stressed Valery Klimenko.