CONSTRUCTION MAFIA SITS IN CHISINAU MUNICIPAL COUNCIL – HEAD OF BUILDERS' ASSOCIATION
04 february, 2020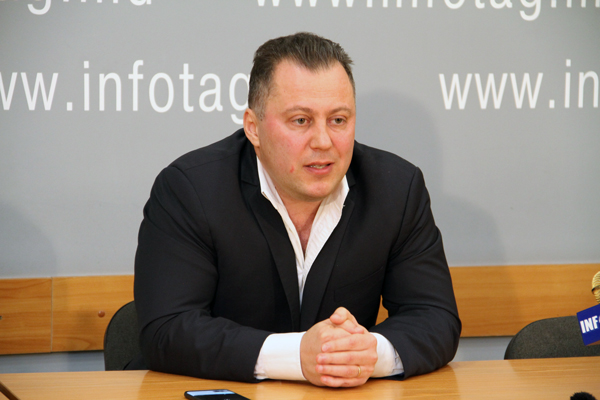 The Chisinau authorities should stop fighting against honest real estate developers, they should better make order in their own work, as there is a real building mafia in the Chisinau Primaria [city government], said Chairman of the Employers' Association of Real Estate Developers of Moldova Marcel Darie.

At the Monday's news conference at Infotag he said that political parties, civil society, some citizens, while recently – the new Chisinau administration are pressing on companies engaged in building and investments in real estate.

"Chisinau Mayor Ion Ceban accused me and the entire branch. He called on developers and builders not to join our association, not to address to courts and to be attentive to what they do, otherwise they will be punished. The Primaria's rostrum must not be used for personal accusations and disappointments of Mr. Ceban", Darie maintains.

According to him, the budget of the building branch in Moldova is 4-fould bigger than the Chisinau municipal annual expenditures; 22 thousand apartments worth US$800 million, invested into the city by citizens and companies, are sold annually, thus our association is created for dialog with authorities, but not for fighting against Ceban.

"There is an opinion among citizens that there is a certain building mafia, made of companies which are illegally erecting buildings in Chisinau against all norms. Such a perception does not have a legal basis, except isolated and rare cases", the chairman maintains.

At the news conference in Infotag in October 2019, Darie as Chairman of the Party "Front for Salvation of Moldova" accused the Party of Socialists of racketeering connected with real estate building in Chisinau. According to him, numerous messages in public space about PSRM's pressure on building companies and the banal extortion of money from entrepreneurs in the recent years are true.