CHISINAU AUTHORITIES HELP MAFIA CAPTURE CONSTRUCTION BUSINESS - MARCEL DARIE
14 february, 2020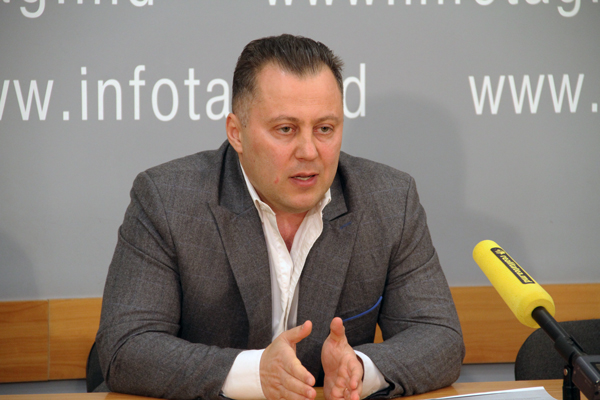 Chisinau Mayor Ion Ceban and the Party of Socialists are engaged in threatening economic agents for capturing the construction business in the city by mafia, said Chairman of the Association of Real Estate Developers of Moldova Marcel Darie at the Thursday's news conference at Infotag.

He maintains that for already over 5 years, civil society representatives together with Socialists are engaged in demolishing and blocking the objects at the beginning of construction for making publicity, while now they came to the situation when a number of state institutions are working together on a scheme of capturing business in Chisinau.

"There are cases when authorities issued a certificate and authorization on building, the company invested the money, sold the apartments and erected several floors, and suddenly the issued documents were declared as illegal by the very same authorities", Darie said.

He maintains that the Chisinau authorities will have to give explanations to investors and people who bought apartments about why they are left with nothing due to the building suspension.

"Legislation does not imply any retroactive measures. Only in case of objects that do not have any permitting documents, one can easily start demolition as per the decision of court or local authorities. As I understand, if documents are forged in the Primaria [city government], the mayor has to sue the Primaria bodies", the association chairman said.

According to him, there are citizens who submit dozens of complaints to the Agency for Technical Supervision and sue building companies, while courts cancel authorizations on the basis of decisions and complaints.

Marcel Darie said that all this is a scheme on capturing the construction business in Chisinau.