ONLY PSRM, PAS AND DPM CONFIDENTLY ENTER THE PARLIAMENT - OPINION POLL
20 february, 2020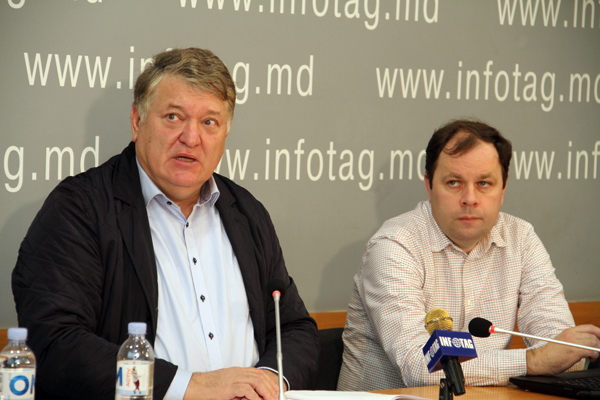 Had parliamentary elections on the basis of proportional system been held in Moldova on Sunday, only the Party of Socialists, the Party of Action and Solidarity and the Democratic Party of Moldova would have entered the legislature.

According to the results of the Vox Populi opinion poll, presented at the Wednesday's news conference at Infotag by the Association of Sociologists and Demographers of Moldova, 33.2% respondents are ready to vote for the PSRM, 14.5% - for the PAS, 8.7% - for the DPM, 4.1% - for the DA Platform party, 3.5% - for the Moldovan Communist Party, 2.75 - for the Partidul Nostru, 1.5% - for the Liberal Party. 17.7% citizens did not respond to the question, 8.7% said they would not vote, 2.3% said they would support other candidate.

Taking into account the decided voters, the PSRM would get 45.1%, the PAS - 19.7%, DPM - 11.8%, the DA Platform would get 5.6% votes of respondents.

In the rating of Moldovan citizens' trust in politicians on the basis of an open list, President Igor Dodon is leading with 30.2%. Then PAS Chairwoman Maia Sandu comes with 15.3%, Chisinau Mayor Ion Ceban - 9.1%, Speaker of the Parliament Zinaida Greceanii - 6.8%, DPM Chairman Pavel Filip - 6.3%, DA Platform leader Andrei Nastase - 4.4% and Prime Minister Ion Chicu. The rest of politicians are trusted by less than 2% of respondents, 10.5% do not trust any of them, 6.2% did not respond to the question.

Had the presidential elections been held in Moldova on Sunday, 35.3% would have voted for Dodon, 16.1% - for Sandu, 6.7% - for Filip, 4.6% - for Nastase, 2.1% - for Partidul Nostru leader Renato Usatii, 1.9% - for chairman of the National Unity Party Octavian Ticu, 1.7% - for MCP leader Vladimir Voronin. 6.8% said they stand against everyone, 77% said they would not go voting, 12.9% did not answer the question.

The opinion poll was carried out among 1,173 residents of 89 various-level populated areas across Moldova on February 10 through 16. The pollsters are saying that error should not exceed В±3%.