AKZENTE CENTER IN MOLDOVA TO GET STATUS OF GOETHE CENTER
06 march, 2020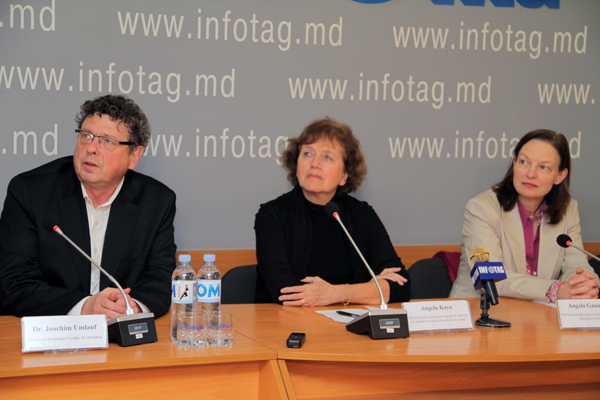 The German cultural center Akzente in Moldova and the Goethe-Institut of Germany will establish cooperation for simplifying the access and improving the quality of German language courses and for promoting German culture in Moldova. For this, the two institutions will sign an agreement later on Thursday, which gives the status of Goethe Center to the Akzente.

Akzente Director Corina Garla said at the Thursday's news conference at Infotag that the institution she is heading is engaged in promoting the German language and culture in Moldova for already over 13 years, holding courses on studying German and organizing various cultural activities.

Director of the Goethe-Institut in Romania Joachim Umlauf said that the granting of a new status to the center is highly important, because Akzente is the only institution in Moldova, except the German Embassy, which organizes various cultural events, dedicated to the German culture.

"The cooperation consists of organizing German language courses at a higher level, as well as the conducting of German exams, which are internationally recognized. Also, we cooperate for teacher development", he said, adding that a conference for teachers will be organized in Chisinau in May.

Ambassador Extraordinary and Plenipotentiary of Germany to Moldova Angela Ganninger said that the Akzente contributes to cultural exchange between the countries, gives the possibility of looking on Germany from different points of view, as well as stressed that qualified teaching staff is working in the center, while the curriculum is timely updated by the Goethe Institute.

Athena Goethe-Institut Director for Southeastern Europe Angela Kaya said that the presence of centers in countries, where there is no Goethe-Institut, is particularly important as only due to such cooperation it is possible to establish a quality cultural exchange between the states.