MAJORITY OF MOLDOVANS DISSATISFIED WITH SITUATION IN COUNTRY - POLL
05 june, 2020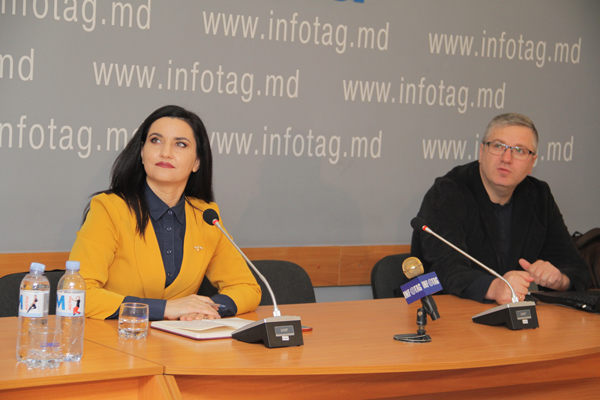 The vast majority of Moldovans are dissatisfied with the situation in the republic, as per the Public Opinion Fund (FOP) poll findings presented recently at a news conference held in Infotag.

According to the poll, only 4% respondents are satisfied with the situation, 16.6% - are more likely to be satisfied with it, 38.7% - aren't satisfied with it, 39.2% - are completely dissatisfied. 11% respondents are categorically dissatisfied with their life, 37.4% - aren't happy with their life, 32% - yes and no, 16.6% - are satisfied enough, and only 2.6% - are absolutely satisfied.

About 16% respondents believe that they are living worse than a year earlier, 36.8% say that a little worse, 40% - about the same, 5.5% - better, and 0.9% - much better.

FOP Chairman Andrei Luchian said that because of the CVID-19, the citizens' priorities have changed compared with the poll that was presented in March. The top of the list of citizens' concern relates not to the infrastructure problems but with the lack of job, high prices and access to medical services.

19.3% respondents believe that the quality of roads is one of the main problems of the locality they live in; unemployment comes next (9.1%), price level (8.9%), prices for utilities (6.4%), medical services (5.2%), street lightening (5%). People in Moldova are less concerned about their personal safety (1.8%), yard improvement, gasification and operation of schools and kindergartens (1.9% each).

The opinion poll was carried out on behalf of TVC 21, on May 23 through 30, covering 1767 respondents. The pollsters are saying the error should not be in the excess of +/- 2.3%.




POLL: 54% OF MOLDOVANS SUPPORT APPROXIMATION WITH EU

Choosing between Moldova's approximation with the European Union and the Russian Federation, about 54% of citizens spoke in favor of the EU, as per the FOP poll findings.

The poll findings recently presented at a news conference held in Infotag show that if a referendum on joining the EU or the Eurasian Economic Union were held next Sunday, 49.6% respondents would vote for the EU and 34.3% for the EEU.

Nearly 7.2% would be against both options, 3.6% would not go to the polls, 4.4% are uncertain.

In a similar referendum on the unification of Moldova and Romania, 55% would vote against it, 33% would vote for the unification, 4% would not go to the polls, and 7% are uncertain.

The idea of Moldova joining NATO at the referendum would be supported by 21% respondents and 61% would vote against it. Another 8% won't take part in the referendum, and 9% haven't yet made up their minds.