OPINION POLL REVEALS A MINIMAL GAP BETWEEN ELECTION CANDIDATES
09 november, 2020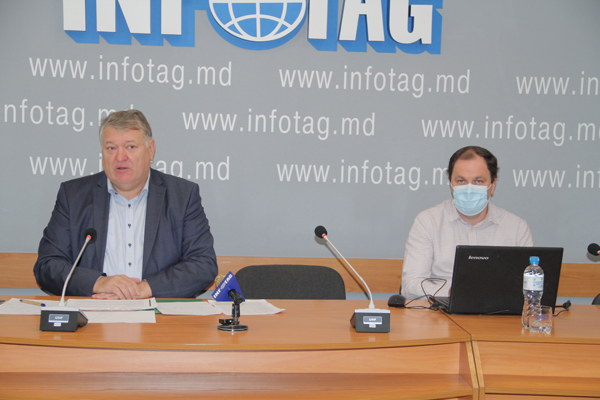 Before the second round of the presidential election due on November 15, a gap between the two finalists is minimal, as per the findings of the opinion research Vox Populi, which were presented at Infotag by the Association of Sociologists and Demographers of Moldova today. The poll was carried out in November, i.e. after the first election round.

Asked whom they will vote for, 41.4% respondents replied – for Igor Dodon, and 40.5% -- for Maia Sandu. 6.2% interviewed citizens stated they would not go to the polls, and 11.9% were uncertain.

The above figures were received from the group of the so-called 'random respondents'. But in the other group – of the so-called 'determined voters' who know whom they will vote for, the findings were as follows: Dodon may poll 50.5% ballots and Sandu – 49.5%.

Association Chairman Victor Mocanu stressed that the opinion poll was carried out only in the mainland Moldova i.e. without interviewing Transnistrian region residents or the Moldovan diaspora abroad.

According to the Vox Populi, 37.7% respondents believe elections in Moldova are held freely, honestly and orderly; 42.5% interviewed citizens only partly agree with this, and 15.1% disagree.

70.3% respondents believe that the 2020 presidential campaign is going on without violations, 17.8% -- with some violations, and 5.8% -- with lots of violations.

The opinion was carried out on November 3 through 7. It covered 1177 people eligible to vote, residing in 81 various-type localities across the republic. The pollsters are saying the error should not be in the excess of ±3%.