CALM TO HOLD ACTION OF PROTEST AGAINST RESTRICTION OF LOCAL TAXES
26 november, 2020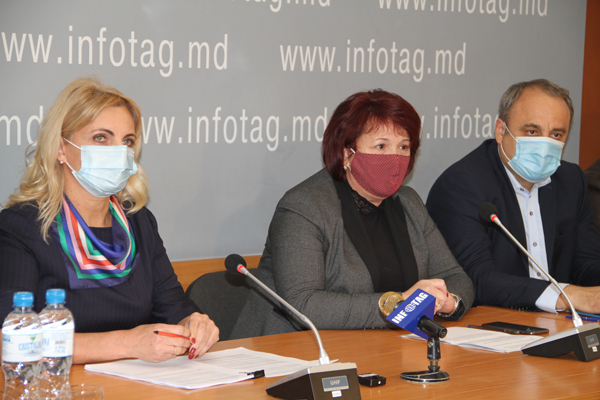 The Congress of Local Authorities of Moldova (CALM) will organize a street action in Chisinau on Friday to protest against the Ministry of Finance's intention to restrict the rates of taxes collected in the Moldovan localities.

CALM Chairwoman Tatiana Badan told a news conference held at Infotag on Thursday that the protesters will march several street quarters from the Ministry of Justice to the Government Building, demanding from the Cabinet of Ministers and the Parliament not to approve these new taxation provisions, included into the draft law on the 2021 fiscal policy.

"All our attempts to persuade the Ministry of Justice to give up its intention to deprive provincial Primarias [town and village executive organs] of local taxes were in vain. I hope the parliamentarians will not support this bill, if they are really interested to raise citizens' wellbeing", said Badan.

Mayor of Straseni town Valentina Casian called the Ministry's tax policy "a sheer humiliation for all mayors". She reminded that in 2014 the Constitutional Court recognized as non-constitutional the restriction of local taxes.

CALM Executive Director Viorel Furdui stated that this is already the 7th attempt made by the Government over last 4 years to restrict local taxes. He presumes that the Government may well be promoting this tax policy in the interests of certain major economic agents.