THE PROSECUTOR GENERAL IS NOT CAPABLE TO INVESTIGATE THE CASE OF THE THEFT OF A BILLION - VIOREL MORAR
02 december, 2020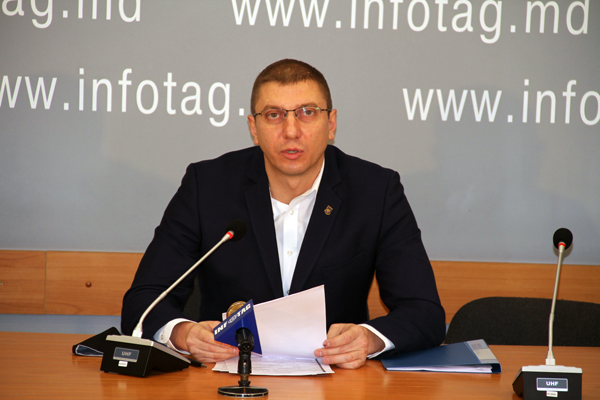 Former head of the Anti-Corruption Prosecutor's Office Viorel Morari considers that "the Prosecutor General's Office is unable to investigate the case of theft of a billion from the banking system of Moldova." He stated this on Wednesday at a press conference at the Infotag agency.

"We see the inept actions of the prosecutors and the unfounded statements of the Prosecutor General Alexander Stoianoglo, who only interfere with the investigation," Morari said.

According to him, "it is for this reason that Vladimir Plahotniuc has not yet been put on the international wanted list by Interpol."

"Stoianoglo made a number of statements about Plahotniuc's guilt, violating the principle of the presumption of innocence. This immediately arouses suspicion on the part of Interpol, where they come to the conclusion that if Plahotniuc is arrested, he will not be guaranteed fair justice. In addition, the Prosecutor's Office has already named Plahotniuc the "main beneficiary" of the theft of the billion. And at the same time, he says that Plahotniuc stole $ 100 million. And this is only 10% of the amount of stolen money. Why is he called him the "main beneficiary?"" - the former prosecutor asked.

Morari stressed that "the Prosecutor's Office is marking time on this, and on other - simpler cases."