FORMER HEAD OF THE ANTI-CORRUPTION PROSECUTOR'S OFFICE VIOREL MORARI CONSIDERS THAT THE SITUATION IN THE PROSECUTOR'S OFFICE HAS NOT CHANGED
02 december, 2020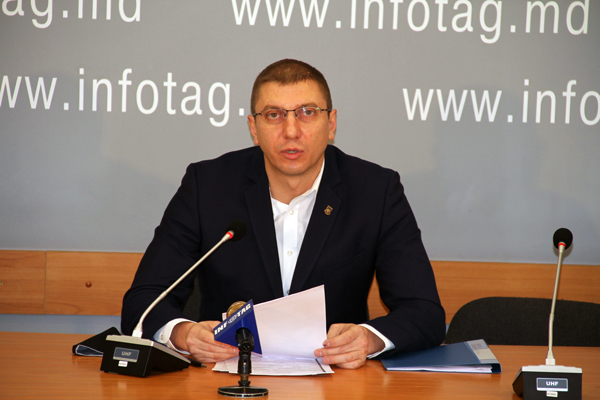 Former head of the Anti-Corruption Prosecutor's Office Viorel Morari believes that the situation in the Prosecutor General's Office and the prosecution authorities has not changed since the appointment of Alexander Stoianoglo to the post of the Attorney General. He stated this on Wednesday at a press conference at the Infotag agency.

"Stoianoglo was lying when he said that there were changes in the Prosecutor's Office. I do not see any changes that would correspond to the principles of the rule of law. Everything remained as it was. It is not true when the Attorney General says that there are no more custom-made criminal cases against business people," Morari told, against whom several criminal cases were initiated, in his opinion, are "custom-made".

Morari said he intends to "sue the Attorney General for insulting honor and dignity."

"Alexander Stoianoglo and Veacheslav Platon, who was released from prison, launched a whole campaign against me. Platon makes statements on behalf of the prosecutor's office and Stoianoglo does not object to this. They have known each other for a long time," the ex-official noted.

According to him, "being MPs, Stoianoglo and Platon were almost the only MPs back in 2011 who voted against the liquidation of economic courts."

"They have common interests. I have information that at some time Stoianoglo advised Platon on legal issues. I collect all the information to go to court," Morari emphasized.