MOLDASIG SHAREHOLDERS' LAWYERS CONSIDER REGULATOR'S ACTIONS ILLEGAL, AS IT DEPRIVED INVESTORS OF 80% OF SHARES
03 december, 2020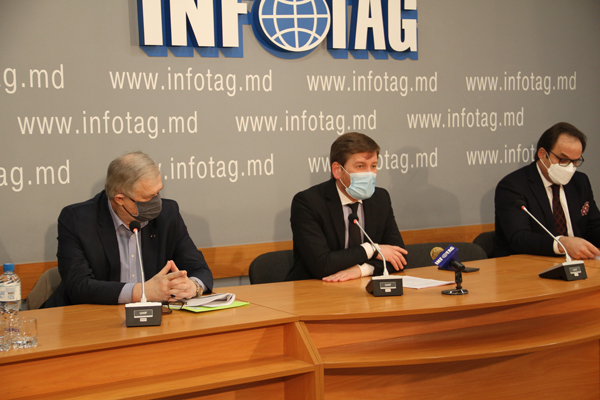 Lawyers of the Moldasig company shareholders consider illegal actions of the National Commission for Financial Market (NCFM), which deprived foreign investors of 80% of shares.

The lawyers reported at a press conference that the regulator's decisions violate investors' rights, who invested millions of euros in the company. The regulator recognized the foreign shareholders' actions as "coordinated" and on this basis blocked their shares in Moldasig.

Lawyer Stanislav Pavlovschi, who didn't represent the shareholders' interests, but expressed his point of view, pointed out that "the NCFM arguments have no clear interpretation in the legislation to confiscate the shares, and thus, they belong to the so-called "arbitration status".

"The regulator resorted to actions that aren't specified in the law", the lawyer said.

Lawyers Victor Munteanu and Ion Paduraru noted that the NCFM should have introduced their requirements to the foreign shareholders in the insurance law, and then apply the appropriate legal actions to the on the basis of the law, i.e. mandatory sale of shares within 90 days.

The press conference participants claimed that the Moldasig investors have every reason to prove the illegality of the regulator's actions, which contradict the Constitution of the Republic of Moldova. They believe that those responsible for what happened to Moldasig's foreign investors should be punished.