AVIA-INVEST SHAREHOLDER FILES CLAIM WITH STOCKHOLM ARBITRATION
20 may, 2020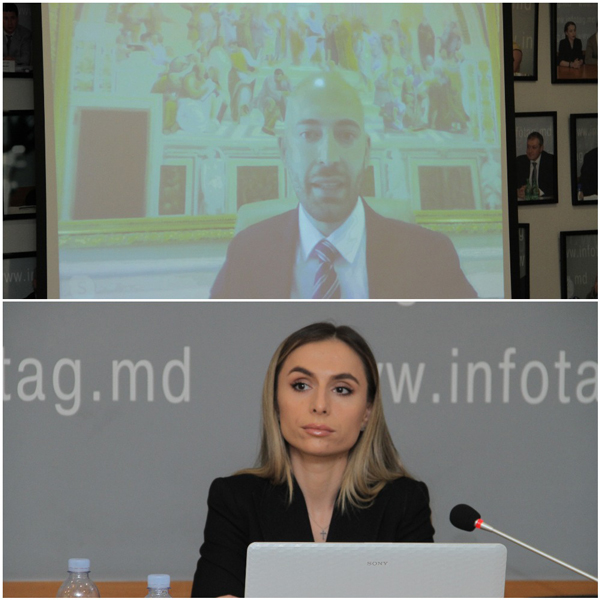 The Avia-Invest shareholder, with which the Moldovan authorities want to break up the contract on the Chisinau airport concession, lodged with the Arbitration Institute of the Stockholm Chamber of Commerce a claim against the Moldovan Government on May 15.

Andreas Menelau, a representative of the Komaksavia Airport Invest Ltd offshore company of Greece, took part in a Skype news conference held in Infotag on Monday and stressed that the Cyprian company holds 95% shares in Avia-Invest, and that he would prefer to speak about how the Chisinau Airport has changed magnificently over last several years, having become one of the most up-to-date and one of the most-demanded air harbors in this region of Europe.

"I have bad news for the Moldovan authorities. We have filed a claim of 886 million euros for the violation by the Government of the international convention and for unlawful actions against the concessioner and its founder. This is an explainable decision. Not a single private investor is able to fulfill its commitments in the conditions of a severest pressing put by the State", stated the investor.

In his words, the country's supreme officials and the agencies subordinate to them have lately got interfered into the pressure process.

"Avia-Invest fulfilled and is ready to further fulfill its commitments. But the cup of our patience ran over when we heard the recent aggressive statements against the concessioner made by Moldova President Igor Dodon. That's why we have applied to the Stockholm Arbitration to defend the investor's rights, and we hope for the Arbitration Institute's fair judgment", said Andrea Menelau.