About us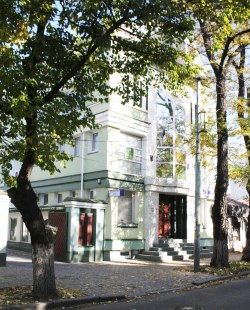 The Moldovan news agency INFOTAG began working in March 1992. A group of journalists — who could not agree with the manner of official covering of the Transnistrian armed conflict and the information war it had triggered — decided to establish the first independent news agency in Moldova. Yet, before its official registration in 1993, many customers, mainly foreign media institutions, started receiving reports by the INFOTAG news agency.
INFOTAG was officially registered in November 1993 (registration No 105026181).
During its 29 years of activities, INFOTAG has earned the reputation of an authoritative, competent and, essentially, objective supplier of information from Moldova. The agency staff – mostly energetic and promising journalists aged 25 to 45 – are renowned for their professional and responsible attitude to the work of news reporters, daily covering local events, driven by the agency's motto — 'Objectivity, Promptness, Intelligence".
With these principles put into reality, INFOTAG has been providing its hundreds of customers with accurate, first-hand, reliable, unbiased and exhaustive information.
Today INFOTAG provides daily reports, commentaries and analyses focusing on politics, economy, social and culture. INFOTAG products are based on exclusive information supplemented with analyses made by agency experts.
Among INFOTAG's customers there are leading Moldovan mass media, foreign agencies and correspondents, state structures and non-governmental organizations, foreign diplomatic and trade representations working in Chisinau, Kiev, Bucharest, offices of the IMF, WB, EBRD, audit, consulting and insurance companies, banks, major corporations, investment foundations, joint-stock companies, broker firms.