ARMED CONFLICT VETERANS DENY INVOLVEMENT IN PROSTHETIC AND ORTHOPEDIC CENTER PRIVATIZATION
03 june, 2020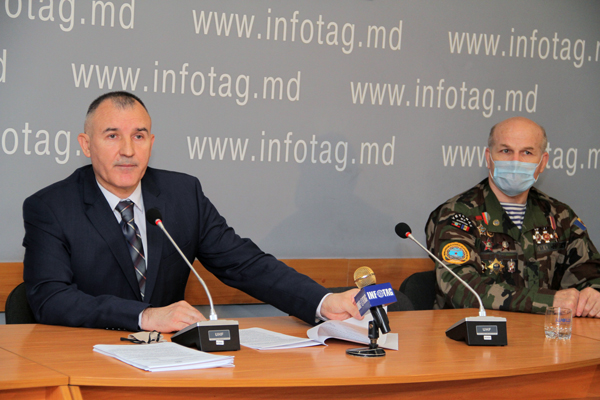 Chairman of the Movement of Refugees from Transnistria Anatolie Bizgu and Dniester armed conflict veteran Victor Allergus refute rumors about their involvement in the privatization of the Republican Experimental Center of Prosthesis, Orthopedics and Rehabilitation (CREPOR).

Bizgu reported at the press conference that "a certain Dorel Rosca distributes these fabrications through Facebook to bring discord in the ranks of veterans".

"Attempts to involve veterans in some "near-political actions" were made shortly before our protests in Chisinau on May 31", Bizgu stated, adding that he has records of the National Army Archive Service, which indicate that "Rosca didn't participate in 1991-1992 armed conflict on the Dniester".

The veterans appealed to the Prosecutor General's Office (PGO) and the Interior Ministry with a requirement to bring Rosca to justice.

"He must publicly refute these false statements", Bizgu stressed.

The conference participants said that the CREPOR is a national treasure, important for veterans who receive regular medical care there.

"We don't applaud Ion Chicu's Government, but the veterans' problems must be solved by agreeing, without protesting in the squares. We do not agree with the list of requirements which is allegedly presented to the Parliament in the form of an ultimatum on behalf of veterans after the protest on May 31", the veterans say.