MORE THAN A HALF OF MOLDOVANS ARE AGAINST SNAP ELECTION – OPINION POLL
29 june, 2020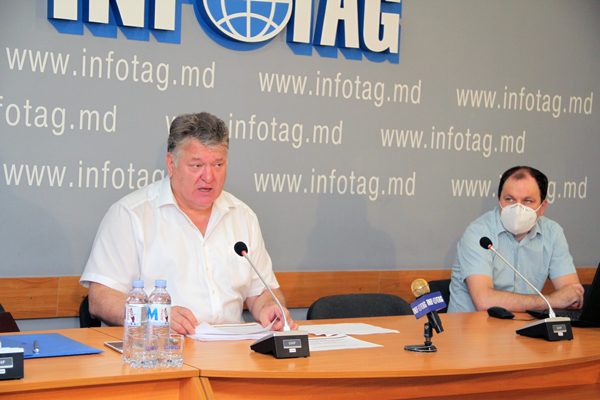 Nearly 60% citizens of Moldova are against the holding of an early parliamentary election this year, as per the findings of the opinion research Vox Populi, which were presented at Infotag by the Association of Sociologists and Demographers of Moldova today.

Association Chairman Victor Mocanu said at the news conference that only 26.3% respondents are positive about such a snap election. According to him, most of the interviewed citizens believe that practically all elections in Moldova only lead to changes of politicians at high posts, but citizens' lives remain hard as before.

"Citizens say that elections must be held in a normal law-stipulated order because early elections give nothing and are but a waste of money. In case of an early election, high state posts will be given to same known politicians, with perhaps insignificant changes", said Mocanu.

In parallel with interviewing citizens, the Association undertook an opinion research among experts. According to Victor Mocanu, only a part of them believe that the incumbent Parliament has discredited itself or lost its representativeness, so an early election is necessary. But a greater part of the interviewed experts stated that first of all it is necessary to focus on reforms and only after this – to hold a snap election "because changes of politicians do not give anything in Moldova".

Nevertheless, when asked if they will go to the polls if an early parliamentary election is held next Sunday, 65.8% experts replied they would definitely go to the polls, 17.1% said – "most probably", and only 6.4% said – definitely not.

The opinion poll of citizens was held on June 20-27 by making telephone calls. It covered 1127 residents of 387 populated areas (except Transnistria). The pollsters are saying the error should not be in the excess of ±3%. And the interviewing of experts involved 87 persons (including Members of the Moldovan Parliament, state officials, local administration representatives) and was held on May 8 to 26.