FARMERS FROM STEFAN VODA AND CAUSHENI AREAS STATE CALLING FOR DAMAGED BY HAIL AND DROUGHT OF GARDENS AND FIELDS
17 july, 2020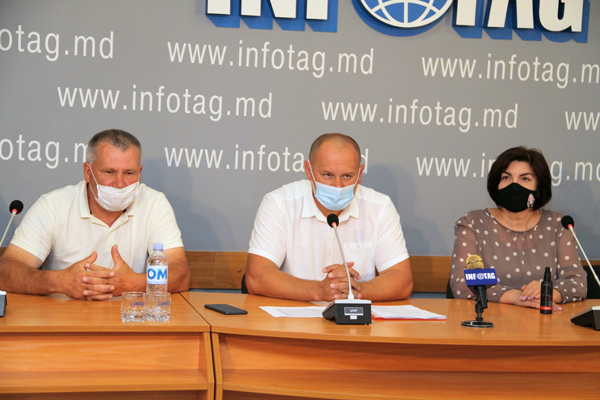 In Stefan Voda and Causeni districts, lands are in disastrous condition - 80% are destroyed by hail and drought, Stefan Voda adviser Andrei Dinga said at a press conference at Infotag on Thursday. He is dissatisfied with the fact that neither the government nor the line ministry react to the situation.

"We are on the edge of the abyss, but nobody cares about it," the adviser said, urging attention to be paid to the situation and parliamentary deputies elected in single-mandate constituencies in these areas.

The last hail on July 7 destroyed up to 5 thousand ha of plantings in the region of Stefan Voda, the damage amounts to millions of lei. The situation is similar in the regions of Anenii Noi, Basarabeasca, Gagauzia. The tenant of the garden from the village of Saiti of the Causeni district Eugenii Socolenco said that there was no anti-hail protection in the district.

"The hail of July 7 was the size of a nut. Our garden of 220 hectares where cherries, apricots, apple trees are planted, is destroyed. The commission arrived, calculated the losses - 18.9 million lei, handed over the act and left home, that's it? " He wonders.

Farmers in affected areas have called on Prime Minister Ion Chicu to impose a state of emergency due to hail and drought. They require a moratorium on taxes and loans for affected households. Farmers set the term to the government until July 20 to unblock the situation. They threaten to hold protests in the country.