Agrarians call parliamentary factions for negotiations, stating that dialogue with government "is in endlock"
18 august, 2020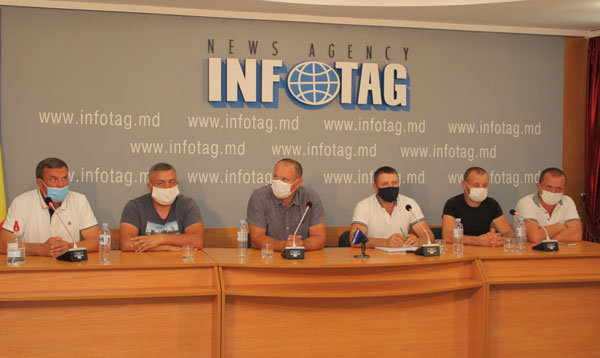 The protesting agrarians who suffered due to an unprecedented drought in 2020 ask the state to pay them 3 thousand lei per hectare. This was stated by the representatives of the protesting farmers on Tuesday at a press conference at the Infotag news agency.

An initiative group of six people said that the action of the farmers will continue until the government agrees to pay the compensation offered by the farmers in the amount of 3 thousand lei.

In addition to paying this amount of compensation, the initiative group requires tax benefits not until December 31, 2020, but until September 2021.

"There are no countries rich and poor, but there are countries that are well and poorly governed," noted the conference participants, who disagree with the government's decision to pay the affected farmers 1.5 thousand lei per hectare.

"The government offers us to receive these 1.5 thousand lei, otherwise we will not be paid anything at all," said one of the participants of agrarians' protests.

The initiative group proposed to organize a meeting in parliament with parliamentary factions and with the participation of farmers in order to make the right decision on the payment of compensation.

The conference participants stated that they had no choice but to gather their families and leave Moldova in search of earnings for living.

"Compensation in the amount of 3 thousand lei for each hectare affected by drought covers only 30% of our costs this year," the agrarians stressed, asking the government to pay them compensation in the amount of 3 thousand lei per hectare.