SURVEY: IN CASE OF EARLY ELECTIONS TO PARLIAMENT, FOUR PARTIES MAY PASS IN
25 august, 2020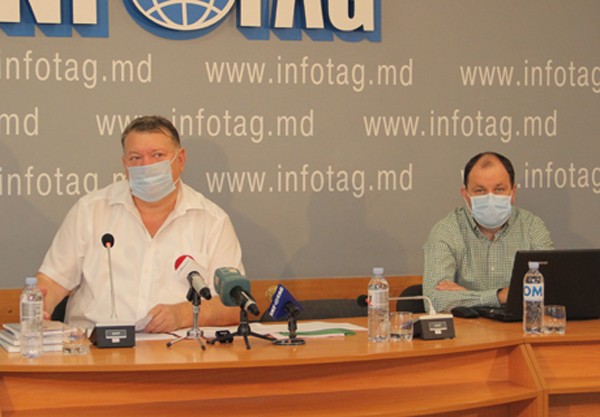 In the event of early parliamentary elections, four formations can pass in - PSRM, Party of Action and Solidarity (PAS), Sor Party and Our Party (PN). This is evidenced by the data of the Vox Populi sociological survey conducted by the Association of Sociologists and Demographers of Moldova.

Its chairman, Victor Mocanu, said at a press conference at Infotag on Tuesday that 28.9% of respondents are ready to vote for the Party of Socialists, for PAS - 19.7%, for Sor - 6.2%, for Our Party - 5.1%.

At the same time, "17.8% of the survey participants did not make their choice, and 8.7% would not take part in the voting." And if to take into account only the votes of those who have decided, then PSRM will receive 39.3% of the votes, PAS - 26.8%, Sor - 8.4%, Our Party - 6.9%. In this case, the Democratic Party will also pass to the parliament (5.2%).

In the rating of trust among the parties, PSRM, which is fully or partially trusted by 45.8% of respondents is in the lead, followed by PAS - 29.6%, Sor - 21.5%, Our Party (PN) - 19.8%, PDM - 11,2% and Platform DA - 9.8%.

When asked about the fairness and freedom of the electoral process in Moldova - 29.7% of respondents answered negatively, 41.7% - consider the electoral process only partially free, and 23.2% - trust the organization of voting in Moldova. At the same time, if the parliamentary elections are organized "next Sunday" - 65.7% of respondents will definitely vote, 16.8% are almost sure that they will participate, and only 14.1% will definitely or most likely not take part in the voting.

More than half of the respondents (52.4%) are positive about the possibility of organizing early parliamentary elections in 2020, and 36.9% are negative.

The survey was conducted on August 5-20 among 1191 respondents from 83 settlements of the Republic of Moldova, excluding Transnistria. The margin of error is 3%.