ASSOCIATION OF ADVERTISING AGENCIES: ADVERTISING BUSINESSES FACES EXTINCTION IN CHISINAU
03 september, 2020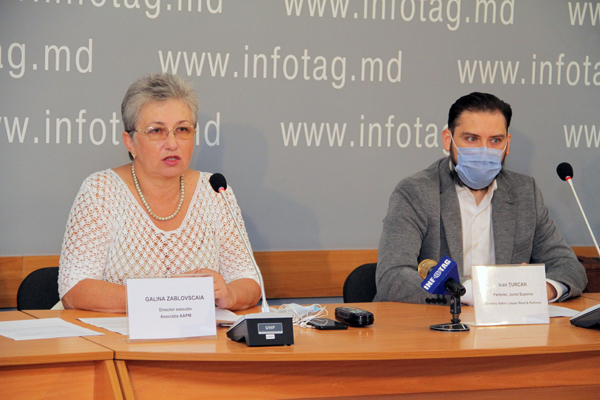 In Chisinau, since the end of February 2020, there has been a total destruction of the advertising business, - said the head of the Association of Advertising Agencies of Moldova (AAAM) Galina Zablovscaia.

She said at a press conference at Infotag on Thursday that if earlier billboards set with minor violations (incorrect location, problems with documentation) were dismantled, now "everything is being demolished."

According to the entrepreneur, the AAAM members started having problems and there is already a case of filing a claim with the court of an economic agent who considered that his interests were damaged by an advertising agency that did not provide the terms of a contract with him.

She drew attention to the fact that "these outrages and lawlessness on the part of the municipal authorities take place during a pandemic, when in most countries small businesses are supported in every possible way."

"Everything happens with us exactly the opposite. Everything is cut - kiosks, advertising panels, trees. Destruction of private property is carried out "on the comb" and put on stream without explaining the reasons for what is happening, and the prospects for business. Banditry is going on in the city, "Zablovscaia believes.

She stressed that the repeated attempts of advertisers to get the officials of the mayor's office to access the database of those who have been issued permits for the provision of advertising services in the municipality run into misunderstanding.

"In other states, such information is freely available, but in our country everything is incomprehensible," the AAAM chairman complained.

According to her, since February, most advertising agencies have lost up to 50% of their assets due to the actions of the city authorities.

"Advertisers have filed more than 20 claims in Moldovan courts, as well as a claim in the European Court of Human Rights. Advertising business entrepreneurs will unite and will defend their rights. Let our losses be compensated not tomorrow, but in a few years, but payments for this will go from the budget," the head of AAAM is sure.

On Thursday, she intends to send an Open Letter describing all of the above, including to the President of Moldova Igor Dodon, Mayor of Chisinau Ion Ceban, the Association of Foreign Investors, the American Chamber of Commerce and Industry (AmCham), the Coordinating Council on Advertising of the CIS countries.