IGOR DODON AND MAIA SANDU MAINTAIN LEAD IN CITIZENS' ELECTORAL SYMPATHIES – BAROMETER POLL
11 september, 2020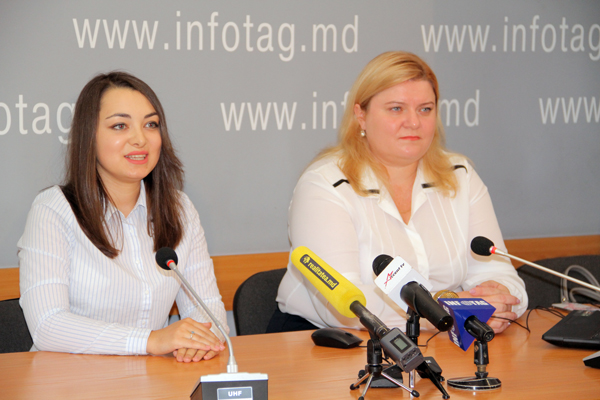 Moldova's incumbent President Igor Dodon and Party of Action and Solidarity (PAS) Chairperson Maia Sandu are leading in the recently started struggle for the country's presidential post, as per the Electoral Barometer opinion poll findings presented at news agency Infotag on Friday.

The research was carried out by the iData Company among 1177 residents of 77 various-level populated areas on August 20 through September 3. The pollsters are saying the error should not be in the excess of ±2.8%.

According to the findings, readiness to vote for Dodon was expressed by 17% of the total number of the respondents; for Maia Sandu – 14.9%; for Sor Party leader Ilan Sor – 5.2%, though he is not eligible to run for president because he has not yet reached the law-stipulated age of 40; for Our Party Chairman Renato Usatii – 3.8%; for DA Platform Head Andrei Nastase 1.8%.

The above figures were received from the group of the so-called 'random respondents'. But in the other group – of the so-called 'determined voters' who know whom they will vote for, the findings were as follows: Igor Dodon – 36.3%, Maia Sandu – 31.9%, Ilan Sor – 11.2%, Renato Usatii – 8.1%, Andrei Nastase – 3.9%.

Veronica Ates of the iData Company said at the presentation that the same popularity ratings were demonstrated by the above candidates' political parties. Namely, if a parliamentary election were held next Sunday, the Dodon's Party of Socialists would receive 23% ballots, the PAS – 16.3%, the Sor Party – 6.4%, Our Party – 6.1%, the Party of Communists – 3%, the DA Platform 2.9%.

Asked about the form of governance most suitable for the Republic of Moldova, 47.2% respondents spoke out for the presidential form of government, 34.9% -- for a parliamentary republic, 13.9% citizens were uncertain, 5.2% spoke for a semi-presidential form, 1.9% -- for dictatorship, and nearly 1% preferred a monarchy, said Veronica Ates.