EU AMBASSADOR: AT AMENDING ELECTION CODE, MOLDOVA SHOULD TAKE VENICE COMMISSION RECOMMENDATIONS INTO ACCOUNT
15 september, 2020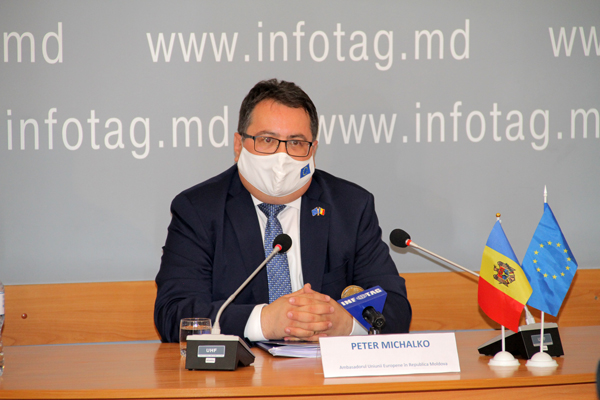 At introducing amendments to the Election Code, Moldovan lawmakers should necessarily take into account the Venice Commission's recommendations, believes Ambassador Peter Michalko, the Head of the European Union Delegation to the Republic of Moldova.

Speaking at the European Dialogues conference held at news agency Infotag on Monday, the diplomat stressed that the Venice Commission's recommendations should be taken into account and approved, so that elections are held strictly according to international standards.

Peter Michalko voiced hope that the forthcoming presidential election will be held freely and fairly and, essentially, in the atmosphere of citizens' trust. He said it is very important to ensure that the rights of candidates, voters and observers be duly observed because without this the public's trust will be undermined.

"It is also necessary to resolve all the problems revealed at the previous elections because precisely due to them the upcoming election may be recognized as void. The Moldovan authorities should do everything necessary in this direction", said Ambassador Michalko.

The diplomat underlined that one of the measures to make the electoral process healthier should be the introduction of the legislative amendments approved by the Venice Commission. At amending the legislation, it is necessary also to take into account the recommendations made by the Moldovan Constitutional Court after the 2016 presidential election pertaining to ensuring the transparency of candidates' financing and to prohibition of religious cults' participation in canvassing.