OVER HALF OF MOLDOVANS ARE SURE PRESIDENTIAL CAMPAIGN IS GOING ON SMOOTHLY – VOX POPULI
13 octomber, 2020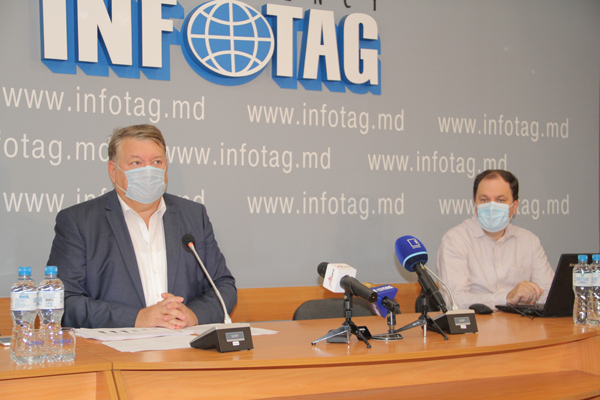 More than a half of Moldova citizens (52.2%) are convinced that the presidential campaign is going on without violations, as per the findings of the opinion research Vox Populi, which were presented at Infotag by the Association of Sociologists and Demographers of Moldova on Tuesday.

The poll showed that another 24.5% believe that some violations are taking place in the campaign which started officially on October 2, and 10.9% respondents are sure that violations abound.

However, only 25.5% respondents are sure that the presidential election will be conducted freely and honestly, 46.5% are only partly sure of this, and 23.4% do not believe in this.

An absolute majority of interviewed citizens (81.3%) stated that they will necessarily go to the polls or "most probably, I will go".

31.8% respondents are ready to vote for incumbent President Igor Dodon, for Party of Action and Solidarity (PAS) Chairperson Maia Sandu – 18.7%, for DA Platform leader Andrei Nastase – 9.3%.

For OP leader Renato Usatii – 6.6%, for Sor Party candidate Violeta Ivanov – 4.7%, for Chairman of the National Unity Party Octavian Ticu – 1.7%, for Tudor Deliu of the Liberal Democratic Party – 1.4%, and for Dorin Chirtoaca of the voting bloc Unirea – 1.3%.

According to the research findings, the second round of the presidential election will be contested by Igor Dodon (45.9%) and Maia Sandu (38.2%). Dodon's chances for victory in the second round have grown by 1.7% compared with the September's Vox Populi, and Maia Sandu's chances went up by 0.9%.

The opinion was carried out on September 26 through October 8. It covered 1l67 people eligible to vote, residing in 81 various-type localities across the republic. The pollsters are saying the error should not be in the excess of ±3%.