PRESIDENT DODON ENJOYS CITIZENS' HIGHEST TRUST - OPINION POLL
06 december, 2019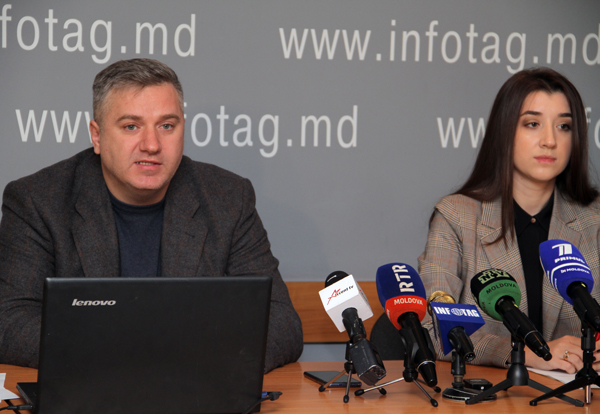 The Moldovan population's highest trust is with the Party of Socialists (PSRM) and its informal leader, Moldova President Igor Dodon, as per the findings of the opinion poll called "Citizens' Post-Electoral Preferences", carried out by the Public Opinion Fund (FOP) in collaboration with the Politics.md portal.

Presenting the poll findings at a news conference held in Infotag on Thursday, FOP Chairman Andrei Luchian said that 26% citizens of Moldova trust in Igor Dodon. Following next is the Party of Action and Solidarity (PAS) Chairperson Maia Sandu, Moldova's previous Prime Minister - with 23.9%.

Then, with a huge backlog, there follow the new Mayor of Chisinau Ion Ceban elected only a month ago - with 4.5% citizens' preferences. DA Platform leader Andrei Nastase is trusted by 2.8% respondents, Prime Minister Ion Chicu - 1.5%. On the lowest position of the trust rating are Vlad Plahotniuc and Octavian Ticu [Moldovan historian and political scientist] - with 0.4% each.

And nearly a quarter of the interviewed citizens, namely 23.6%, stated they do not trust in a single of current Moldovan politicians.

If a parliamentary election were held next Sunday, the Party of Socialists would poll 42%, the Party of Action and Solidarity (PAS) - 25.3%, the Democratic Party - 6.1%, DA Platform - 5.6%, Our Party - 2.6%. Nearly 5.6% citizens are uncertain, and 4.2% would not go to the polls.

Among state-run governance institutions, 70% respondents trust in city and village Primarias [executive organs], followed by raion [district] structures - 59.6%, President of the country - 50.7%, the Government - 37.8%, the Parliament - 35.2%.

96% respondents are convinced that the President of Moldova must be elected directly by popular vote, and 73% are sure that democracy is the best form of country governance.

Most often, information about the situation in Moldova is received by the respondents from the Prime television channel - 19.1%, then from Jurnal TV - 13.8%, Prime TV - 9.6%. The smallest audience is with the 2 Plus channel - 0.1%.

The poll revealed that 44% respondents receive general information from the Internet, and the most visited resource is the Facebook, which is visited systematically by nearly 40% respondents. Then follow Point.md (13.2%) and the Odnoklassniki social network - 8.2%.

The opinion poll was carried out on November 23 through 30 in 78 various-type populated areas of the mainland Moldova, and it covered 1,201 respondents eligible to vote. The pollsters are saying the error should not be in the excess of В±2.8%.