GOVERNING PARTIES' CANDIDATES MAINTAIN LEAD IN CHISINAU
25 september, 2019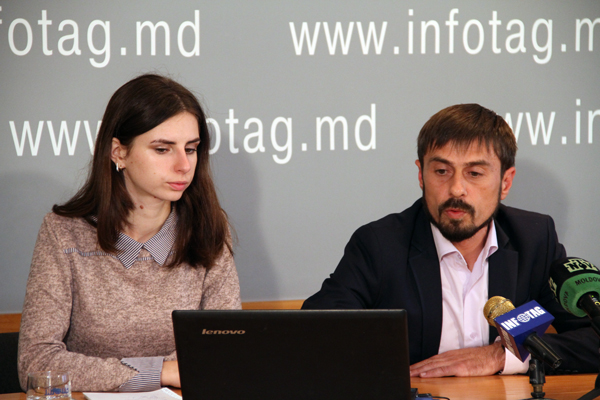 The candidates of the Party of Socialists and of the ACUM bloc, Ion Ceban and Andrei Nastase, are leading in the election campaign for Chisinau Mayor, as per the findings of the opinion poll carried out by the Intellect Group sociological-research company and presented at a news conference in Infotag on Wednesday.

According to the poll data, readiness to vote for Ion Ceban was stated by 29.6% interviewed citizens, for Andrei Nastase – 18.3%, for candidate Octavian Ticu of the National Unity Party (PUN) – 6.2%, for Liberal Party's candidate Dorin Chirtoaca – 4.3%, for Chairman of the Union for Salvation of Bessarabia (USB) Valeriu Munteanu – 2%.

As many as 23.2% respondents are still uncertain, 7.3% stand "against all", and 4.3% stated they would not go to the polls on October 20.

Intellect Group Director Ian Lisnevschi said that a considerable part of citizens usually decide about whom to vote for about couple of days before elections. So, in case of a low voter turnout, election results may be essentially influenced by merely 5 thousand or so voters.

So, with an account of "certain" voters only, Ion Ceban is receiving 45.5%, Andrei Nastase – 28.1%, Octavian Ticu – 9.5%, Dorin Chirtoaca – 6.6%, Valeriu Munteanu – 3.1%.

"We are comparing two different election campaigns. Ion Ceban has based his electioneering on pragmatism, whereas Andrei Nastase – on emotions. Nastase seems to be trying to bring back his voters disappointed in some ACUM actions", presumes the company director.

Ian Lisnevschi pointed out a slight diminishing of support for Nastase compared with the first round of the snap Chisinau mayoral election of June 2018, when he polled 32.12%.

The opinion poll was carried out earlier this month among 1,119 residents of Chisinau and suburbs. The pollsters are saying the error should not be in the excess of ±3%.