​SUPPLIER OF GOVERNMENT PROCUREMENT GOODS WILL BE OBLIGED TO PRESENT E-FACTURA TO BUYER
06 june, 2019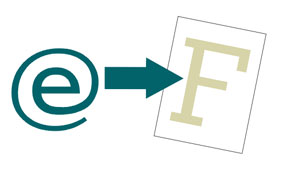 Starting from July 1, suppliers will be obliged to present to buyers (beneficiaries) the electronic tax invoices (e-Factura) at supplying of goods or services within the government procurement to the territory of Moldova.
According to the State Tax Service, this requirement is not applied to supplying of electricity, heating energy, natural gas, or electric communication and communal services.

The Service says that the obligation to issue a tax invoice in electronic format to buyers/beneficiaries is also applied if the supplied goods/services are VAT-taxable objects, if they are supplied by subjects-registered VAT payers.

Taxpayers have the right to choose the roles they will perform in the system in relation to third persons. The supplier may issue an electronic invoice, choosing for it a short or a long life cycle.

The long life cycle implies that the electronic tax invoice will get the status of "completed" after it is signed by the buyer with his digital signature. The short life cycle implies that the e-factura is regarded as completed after it is receives the second signature of the supplier.