PARLIAMENT APPROVES PENSION RAISING FOR 65 THOUSAND ELDERLY
23 octomber, 2017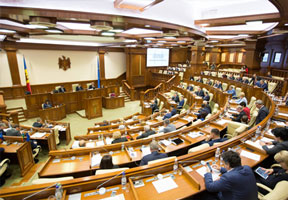 Pensions for 65 thousand citizens, who reached the pension age in 2008-2011 will be raised in accordance with amendments to the 2017 National Social Insurance Fund, approved by the Parliament on Friday.

According to the document, since November 1, the old-age pension for 58.4 thousand citizens will grow on average by 255 lei (17.6%), while the disability pension - for 6.4 thousand - by 274 lei (28%). For this purpose, additional 33 million lei will be necessary.

Gradual increment of pension is provided by the pension system reform, adopted in late 2016. The first stage was implemented on April 1 for citizens, who retired in 2001 through 2008.

Also, the sum of financial resources, designed for payment of temporary disability allowances and for other social needs. According to the law authors, the need of raising occurred after the introduction of changes to the legislation, which allow wives to receive maternity allowance on the basis of husbands' insurance period.

Besides this, the sum designed for implementation of programs for protecting family and children has been reduced. This is due to the fact that the number of beneficiaries of this type of social assistance is smaller than planned, especially this concerns the paternity allowances. The number of beneficiaries of unemployment allowances and disability payments was also reduced.

According to changes, the National Social Insurance Fund targeted revenues were raised to 149.8 million lei - to 17,663 million lei, while the expenditures - 17,789 million lei with a deficit of 126.2 million lei.

According to the CNAS data, in Moldova there were 691.2 thousand pensioners as of the beginning of 2017, including 531.8 thousand - retirement pensioners. The amount of average pension is 1301.14 lei (US$72), which is lower than the subsistence wage. The average size of disability pension is even lower - 1018 lei. It is being paid to 132.9 thousand people with disabilities.