EU TO PROVIDE 10.7 MILLION EUROS TO MOLDOVA FOR IMPLEMENTING ASSOCIATION AGREEMENT
06 december, 2019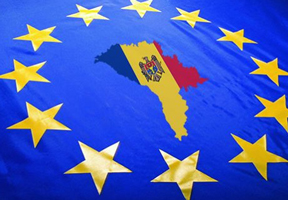 The European Union will provide to Moldova 10.7 million euros, 9.25 million of which are from the European Commission, for implementing the EU-Moldova Association Agreement. The ratification of a corresponding financing agreement was supported by all the 87 MPs who were present at the Thursday's legislature sitting.
The financing will be directed to supporting Moldova's participation in EU programs, contributing to gender equality and extending the rights and possibilities of women by means of a wider implementation of gender approach in the local state policy, as well as the combating of family violence in relation to women and children.

The project implies the conducting of seminars on promoting gender equality, activities on combating violence against women and children, creation of a mechanism of rehabilitation and reintegrating violence victims in the society.

The Ministry of Education, Culture and Sciences, the Ministry of Finance (MoF), the Ministry of Health, Labor and Social Protection and local administrations of Ungheni and Cahul are beneficiaries of the financing agreement.